Marquee Club: sitio de leyendas
---
(Varios de los párrafos que siguen fueron tomados de nuestro libro: LONDRES: LA GUÍA DEFINITIVA PARA CONOCER LOS LUGARES HISTÓRICOS DEL ROCK)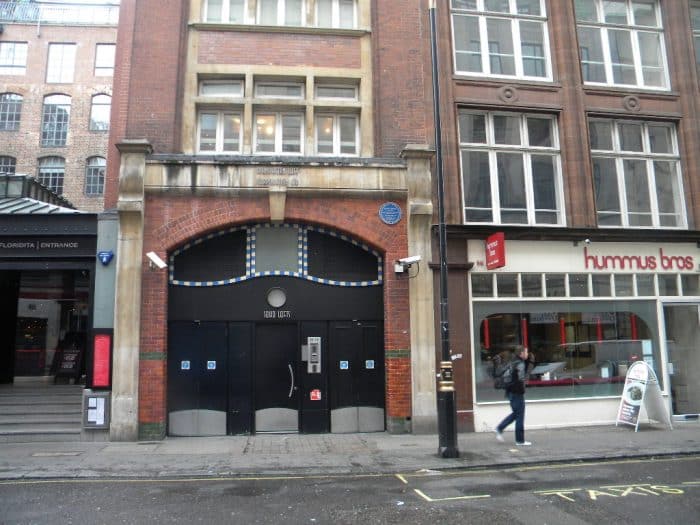 En una zona para pasar el día recorriendo pequeñas disquerías especializadas y librerías de novedades y descatalogados, en el nº 90 de Wardour Street (barrio del Soho) aparece un edificio con ladrillos a la vista y un ancho portón negro con una Plaqueta Azul del British Heritage dedicada a Keith Moon, el baterista de The Who: allí se hallaba el famoso Marquee Club que si bien nació en el nº 165 de Oxford Street , se mudó al 90 de Wardour para su época de mayor gloria (vean video al final con estos dos puntos mencionados).
Aquí estuvo operando entre 1964 y 1988, cuando se vende y comienza un derrotero por distintos sitios de Londres, hasta que se cierra en 1995.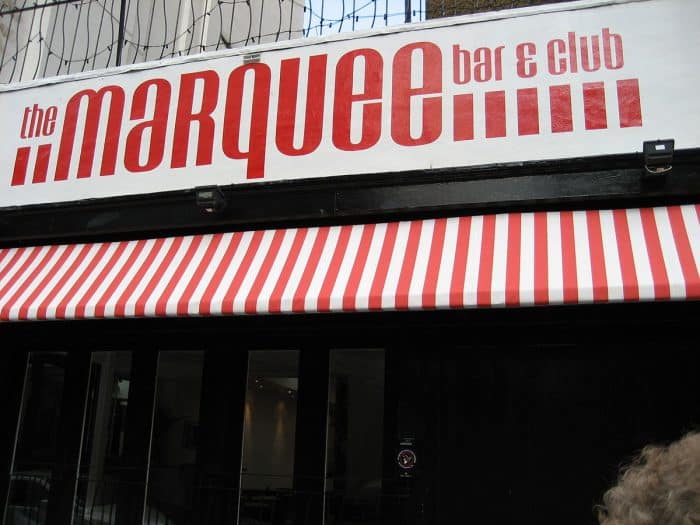 Veamos un breve listado de artistas y hechos producidos allí, para tener una idea de la importancia del Marquee.
The Jimi Hendrix Experience, Pink Floyd, The Police, Alexis Korner, Led Zeppelin, The Who, King Crimson, Yes, Jethro Tull, Buzzcocks, The Jam, Joy Division, The Cure, Dire Straits, Iron Maiden, Marillion, Queen, Bowie, y la lista sigue y se haría interminable. Allí, los Moody Blues grabaron el ¿primer? video clip del pop británico, vehículo de promoción para la canción Go Now, más allá de que George Harrison le adjudique ese hecho a The Beatles, con los clips de Paperback Writer y Rain.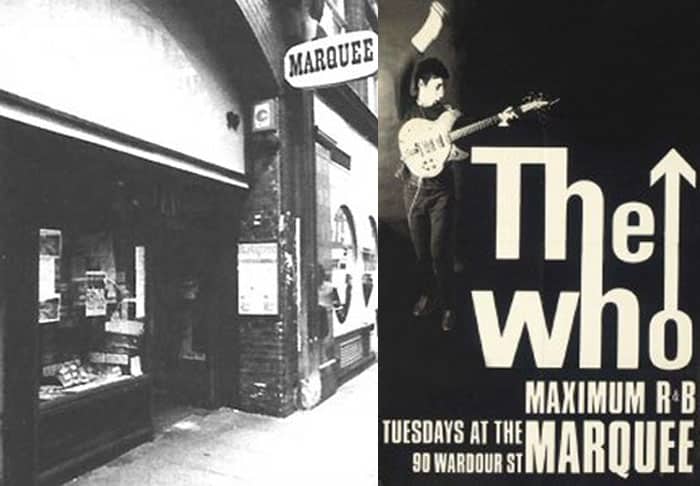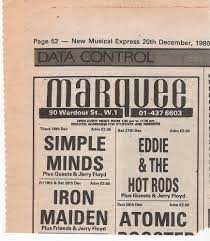 The Yardbirds, con Eric Clapton a la guitarra, fue la última banda en tocar en el antiguo y original Marquee de la calle Oxford, y también lo hizo en la noche de apertura de la nueva locación en Wardour Streer: ese día grabaron en vivo su Five Live Yardbirds, el 13 de Marzo de 1964, quedando para la inmortalidad como el primer álbum grabado jamás por el genial Mano Lenta
Esa misma noche, y como simple muestra de lo enorme que siempre fue la escena musical habitual en Londres, secundaron a The Yardbirds en el cartel, Sonny Boy Williamson y Long John Baldry and the Hoochie Coochie Men (incluyendo a Rod Stewart).-
Lista de audios grabados en el Marquee: http://www.themarqueeclub.net/audio
Como pueden ver en las fotos que siguen, el sitio del último Marquee -cerrado en 1995- es hoy el pub The Montagu Pyke, que se encuentra en Charing Cross Road.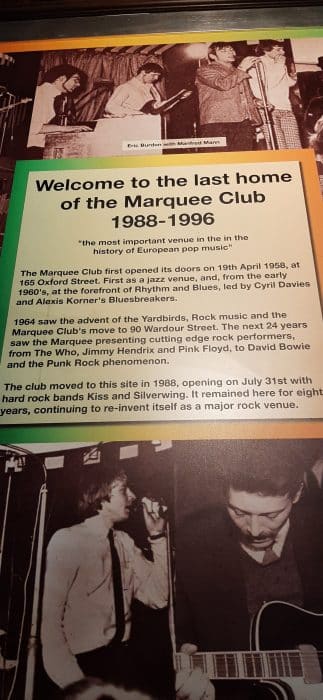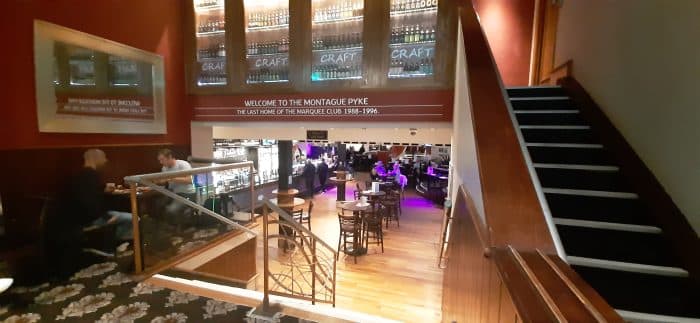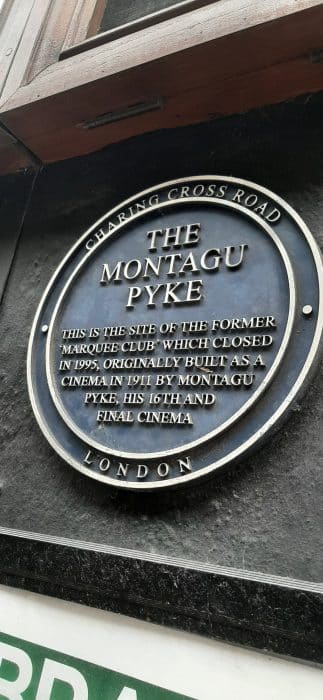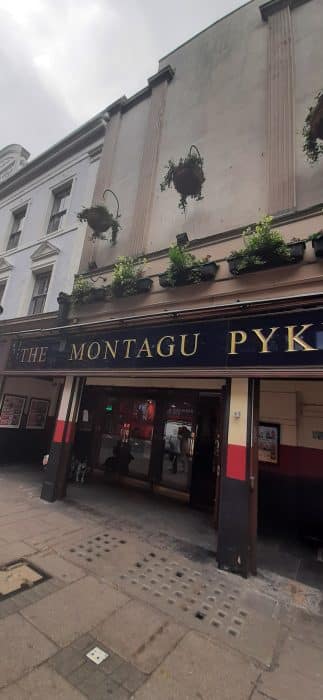 LONDRES: LA GUÍA DEFINITIVA PARA CONOCER LOS LUGARES HISTÓRICOS DEL ROCK todavía está disponible en formato físico para Argentina y en formato digital para todo el mundo en el Shop de Rock Is Here
---
You may also like