UNA DE LAS CUNAS DEL BLUES BRITÁNICO Y SITIO FUNDAMENTAL EN LA VIDA STONE
---
Extracto del libro LONDRES: LA GUÍA DEFINITIVA PARA CONOCER LOS LUGARES HISTÓRICOS DEL ROCK (Marcelo Lamela)
The Ealing Club : 42 A The Broadway – The Rolling Stones Dirección: 42ª The Broadway (escalera que sale al lado del 1 The Broadway)
Estación: Ealing Broadway Línea: District – Central
Inaugurado en 1959 como The Ealing Jazz Club, nombre resumido en 1962 a The Ealing Club. A partir de marzo de este año toma notoriedad como uno de los reductos (que no abundaban, dicho sea de paso), dedicados al blues. Desde ese momento, Alexis Korner, uno de los padres del blues Británico, y su Blues Incorporated, comenzaron a tener shows en forma regular allí. Muy poco tiempo después, Alexis presentaría entre sí a varios regulares al club, que terminarían fundando una banda bastante conocida: The Rolling Stones.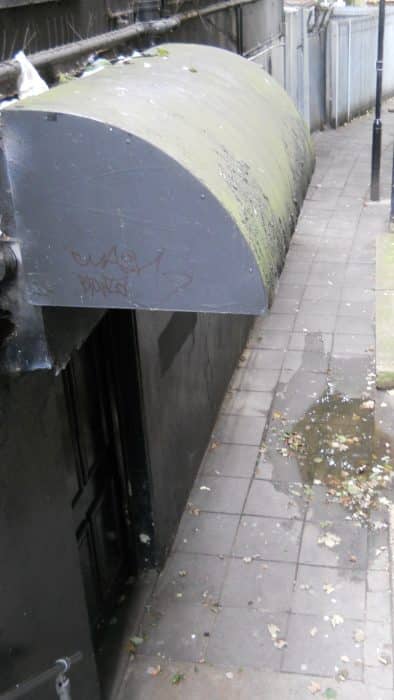 Acá se presentaron Brian Jones (un miembro con cierta establidad dentro de Blues Incorporated), Keith Richards y Mick Jagger. Se dice que en este club fue el primer lugar donde Mick Jagger cantó en público. En general, el núcleo de seguidores y artistas especializados en el movimiento blues en Londres era bastante escaso en cuanto a cantidad de gente, pero no en cuanto a pasión por ese estilo musical, y al ser el circuito blusero entonces tan limitado, la gran mayoría coincidía en sitios como The Ealing: Eric Clapton, Eric Burdon, The Who, Ginger Baker y Jack Bruce (ambos se unirían a Clapton años más tarde para formar Cream), Paul Jones (Manfred Mann, Eric Clapton's Powerhouse), Rod Stewart, fueron solo algunos de las futuras estrellas en tener incursiones como novatos por el Club.
Casi escondido, justo frente a la salida de la estación del subte, metido en un tajo entre los edificios, y bajando una escalera, allí se encuentra lo que era The Ealing Club.
---
You may also like