The (new) comeback of Space Monkeys
---
INTERVIEW: ENGLISH VERSION
Those who learn to wait are convinced that everything comes, and after months and months of struggling against almost everything, the new Space Monkeys album have been announced. We talked with Richard McNevin-Duff -the voice of the band- about fighting with crowfunding companies, the past, the future, music… and Socrates. In spite of all the problems they faced, you get a funny talk. He's a fun guy, you may say, and he doesn't seem affected by the present 8th position of his Manchester United.
MARCE LAMELA Richard: The new SM album is almost ready to see the light of day. There's a release date already…
RICHARD McNEVIN-DUFF: Hey Marcelo, the album 'Modern Actions' will be released on our own independent label 'Supercool' on 01/01/2020.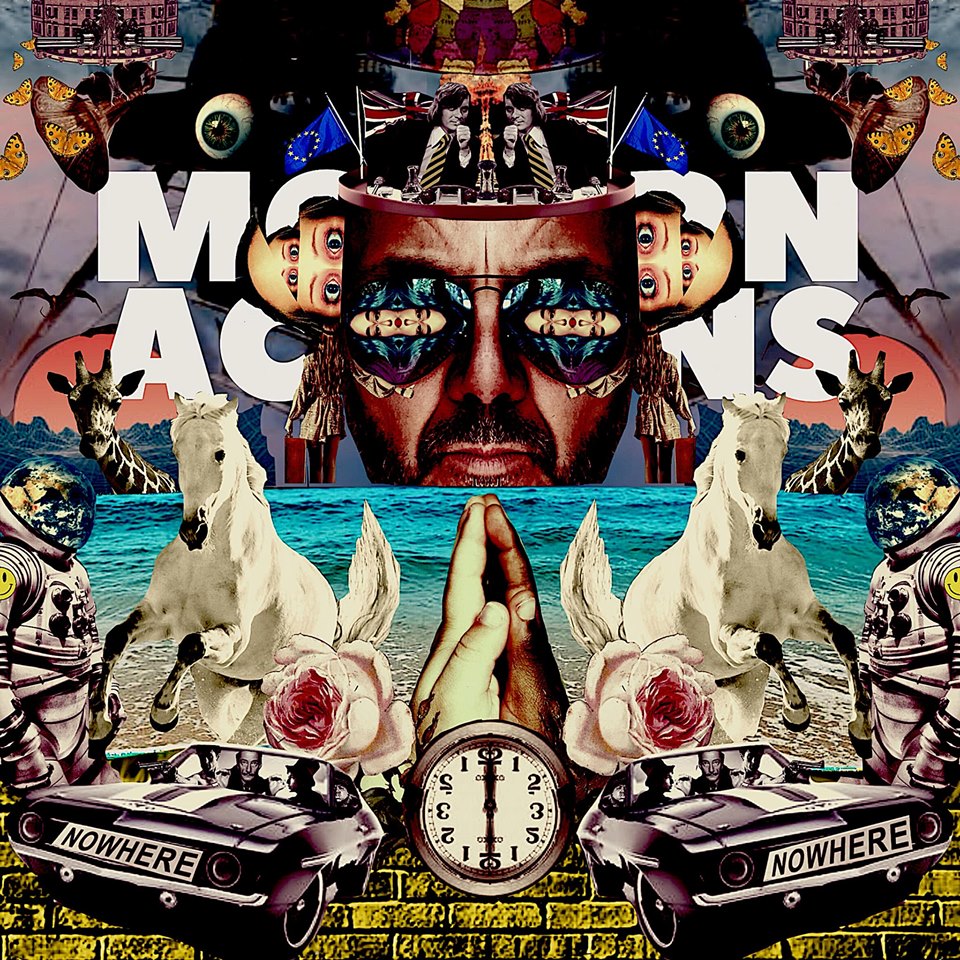 Can you give us an abridged account of the Pledge Music affair with you?
We wanted to make a new album and release it properly with PR and promotion etc. so we did a crowdfunding campaign with Pledge Music and raised about £10,000. We got about a quarter of the money off Pledge which we used to pay for recording studio costs etc. The rest was to be used to manufacture the vinyl and CD's and all the promotion and everything else. Pledge Music went bankrupt as they spent all the money that should've been locked away to pay the artists on other projects and high salaries and fancy offices in Soho London and Los Angeles. It was a familiar story in the Music industry. The artist and fans getting screwed over by the fat cats.
How did fans react?
When the fans who had paid towards the campaign heard what had happened they were 100% supportive towards the band, as they always have. We decided we would raise the money ourselves to make sure nobody lost out so we are in effect paying in full for each album we send to fans. We felt that was the right thing to do. There's a lot of comparisons to the original Factory Records and in the spirit of Blue Monday by New Order we continue the tradition of losing money each time somebody buys our album. Except this time… it wasn't our fault!
How would you describe the album?
It sounds modern but it also sounds like all the classic influences that made up our debut album 'The Daddy Of Them All'. I've always been inspired to try to write songs and make records that sound as great as those from Dylan, The Beatles, The Doors, The Stone Roses, The Clash. I'm not saying I've ever achieved that but if you don't aim high, what's the point? So it's a mix of psychedelic, folk, rock, electronica and everything else in between. It always has been a very eclectic mix of all the music I love. I grew up in a pub and fell in love with the jukebox from an early age and that's stuck with me through all these years. Jukebox's don't have any boundaries to music, it's all mixed in together, you pay the ferryman and he plays you a tune.
You had an outstanding debut with The Daddy Of Them All with Factory Records but those famous problems with the Tony Wilson company left you in the middle of a huge trouble to release the second record. Now the Pledge Music thing. Clearly you love for music stands above everything, especially the music industry…
Yes. And so it did for Tony Wilson as well. Music was always the reason he woke up every morning above anything else, same as me. And family as well, of course. And football. We had five beautiful years working with Tony as part of his Factory Records story, although you'll never read anything about those years in the history books, it's as if it never happened. It started in 1995 in a backstreet snooker hall in Bury, North Manchester and it ended in Public Enemy's Green Street Studio in New York at the end of the millennium. We were recording our second album (Escape From The 20th Century) with Prince Paul (De La Soul) producing and it was all going great until we found out Factory hadn't paid the studio, or the hotel, they hadn't paid the engineer and they hadn't paid Prince Paul. We were kind of lucky to escape in one piece, but Prince Paul was cool about it, he loved what we were doing so he gave us the tapes and said 'Just don't give it to those fuckers in the suits'. We flew home to Manchester and Tony just kind of admitted the dream was over, they had somehow spent all the money (Pledge Music style) from our deal with Interscope and the money wasn't there to release the second album. It was just one of those things, nobody blamed anyone. We shook hands and walked away and that was the end of Space Monkeys. It was a strange, sad end to what had been an incredible adventure around the world for five happy years. I still blame the Millennium bug. It killed Space Monkeys dead.
Some little bird told me you had special guests in some songs… And I'm talking about really fantastic guests like Denise Johnson. Who else?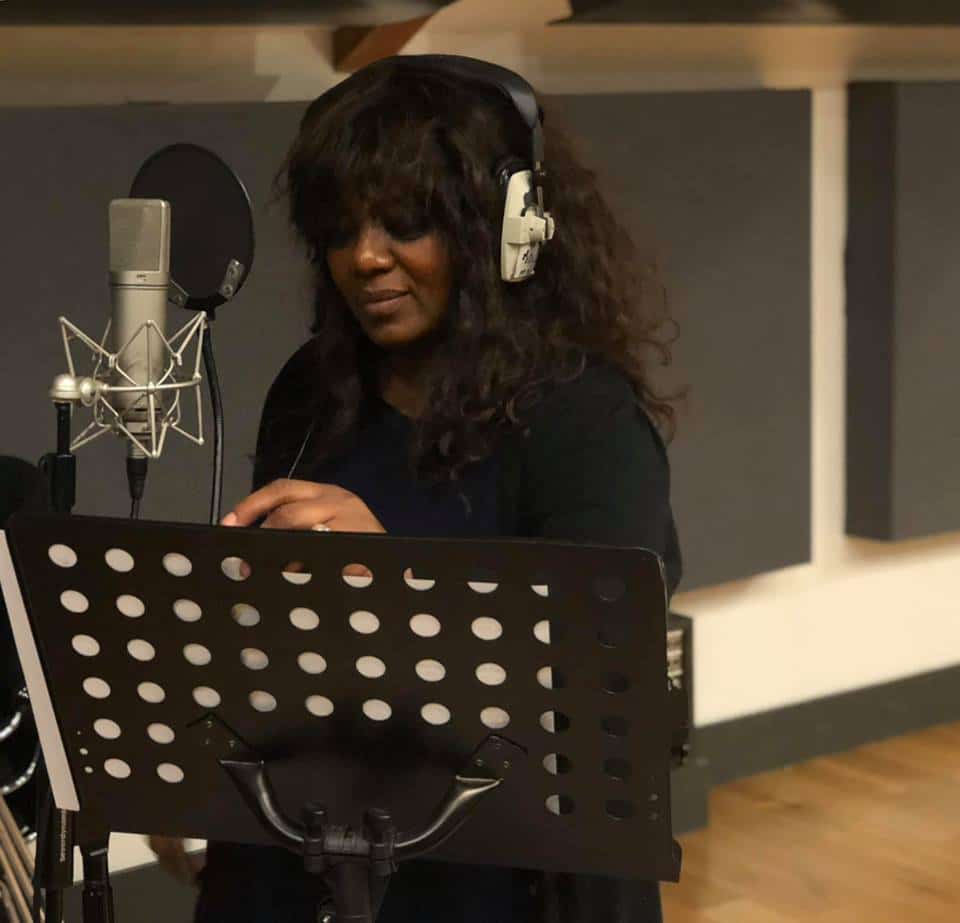 Let's talk about Denise first. What a voice, what a musician, but more than that she is just an absolutely outstanding human being and a beautiful soul. 'Screamadelica' was a very important record for me. I met Alan McGee once and I drunkenly told him ''Pyschocandy' made me pick up a guitar but 'Screamadelica' made me want to tune it in'. He just laughed at me and said I should buy him a drink to say thanks. Anyway… I saw Primal Scream live at a festival in Tipperary in Ireland in 92 and it blew my mind, especially Denise's voice. So I was in love with the record and in love with her voice and then I met her in 1996 when my friend and producer Johnny Jay introduced us in a hotel bar. I was in awe and just couldn't speak, she glows with light and her eyes are like quicksand. I thought she lived on Mars. And then I met her about 15 years later and she sang on the Giant Star album I was making with some friends and she was just really really nice and we have become good friends since. It's an honour to have her singing on a Space Monkeys record finally and I hope we will do more stuff together in the future. She's a true Rock and Roll star, without having to pretend to be.
We also have some other friends singing with us including Kyla Brox, an absolute legend in her own right in Blues and Soul who also sang with us on the second album back in 1999. She's amazing and her voice melts in your ears.
And we have a star guest from Argentina.. which was a very impulsive thing but absolutely made the track 'Submarine' something quite unique and special. Perhaps you can tell that story…? (Note: being such a risky guy, on Sunday May 14th, 2018, Richard invited me to Gracieland Studios in Rochdale (Lisa Stansfield is the owner) to put some vocals on the song Submarine (working title: Salamanda). Jesus. The track is so good that even works with me on it!). Listen for yourself: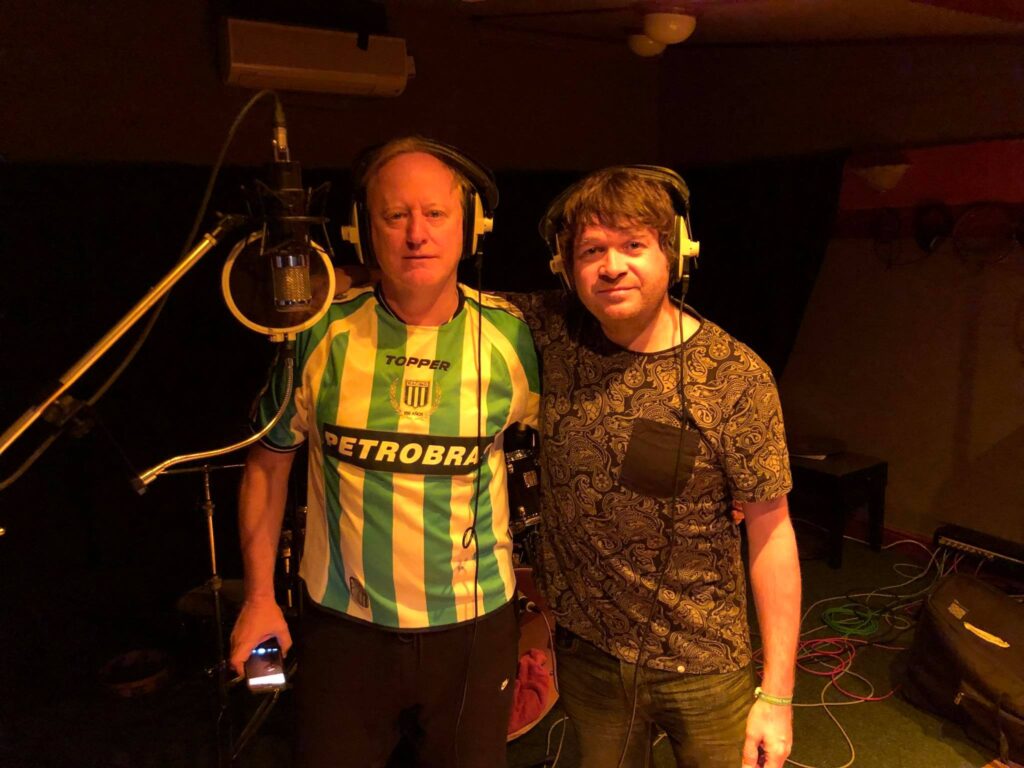 How is the band composed right now?
There's 3 original members, myself, Chas on drums and Neil on guitars and two very good friends Ras who is a great keyboard player, but even if he wasn't I'd keep him in the band because he's a top human being. And Mick, who I've known since the 1980's and who I originally asked to drum for the band in 1994 when I formed the band and he turned me down so I thought I'd come back and get him in on bass, to make sure he doesn't miss out on any of the pain and misery of being a full time Space Monkey.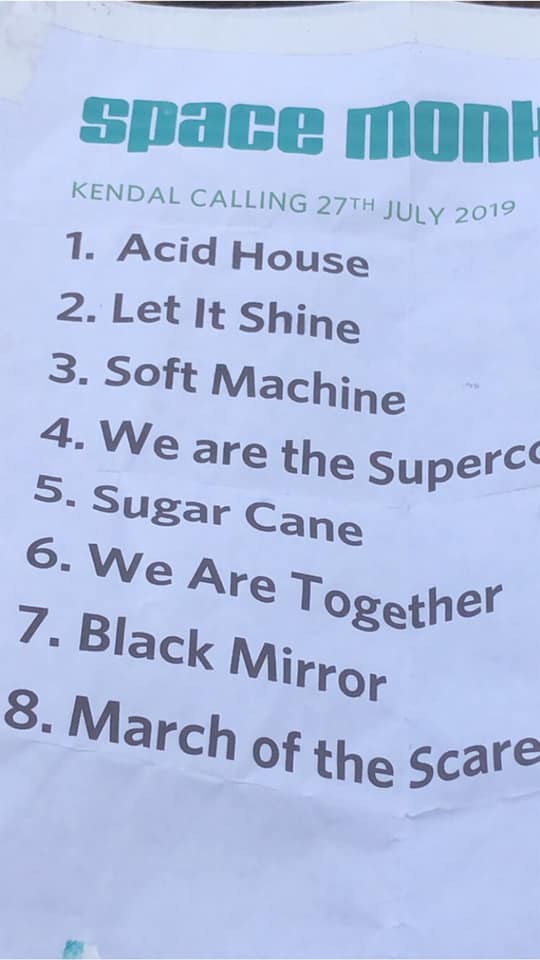 You've been busy with gigs during this 2019. More to come?
Yes. We've been a bit hectic this year. I think we've done four. Which, for a working class band from Manchester is a bit too much of a heavy schedule. Hoping to slow things down a bit next year!
We play Jimmy's Bar in Liverpool on November 1st which I am looking forward to as we haven't played a gig in Liverpool in over 20 years and we always used to have great gigs whenever we played there. And it's a top venue run by cool people. Plus, it's always nice to play somewhere where the people speak a different language.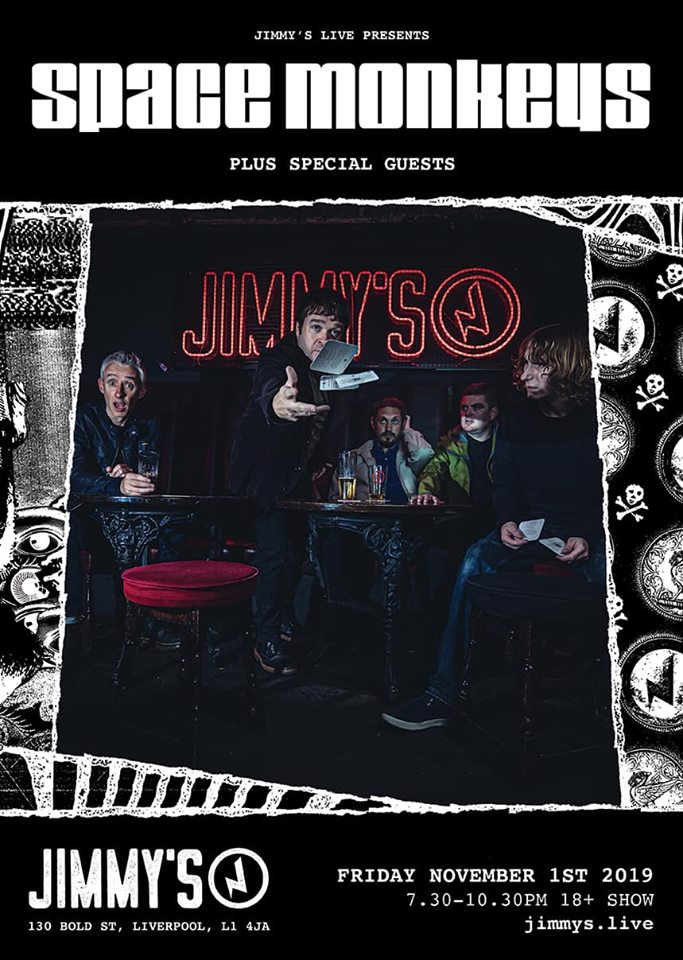 Finally, what became of Socrates? (NOTE: A sort of Rick's previous solo project and -of course- named after the brasilian football player, not the greek philosopher. And only for hardcore fans.)
It's a great name for a band. I may come back to it one day. But for now, I'm happy to continue exploring life as a Space Monkey. Watch the sky for details.
---
You may also like