Delicias para las huestes progresivas
---
Dos soberbios lanzamientos han sido anunciados hoy para los amantes del Rock Progresivo: Live At The Roundhouse, por Nick Mason's Saucerful Of Secrets y la reedición del clásico de Marillion, Script For A Jester's Tear. Ambos se editan en abril próximo.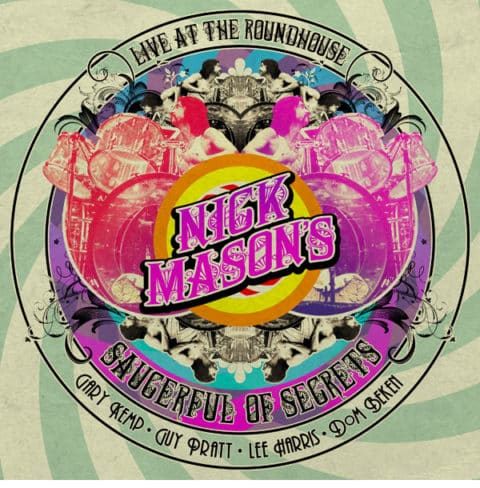 En el caso del ex baterista de Pink Floyd, Nick Mason, se trata del concierto que diera con su Saucerful Of Secrets el año pasado y como anticipo a sus shows en el Royal Albert Hall para mayo de este 2020.
Por supuesto, la música está basada en la era pre Dark Side Of The Moon de su vieja banda.
Formatos para pre-orden: DOBLE CD+DVD, BLURAY Y VINILO. Desde la página de Mason hay varios combos que incluyen desde remeras hasta un poster firmado por la banda de edición limitada. https://www.musicglue.com/nick-mason/live-at-the-roundhouse
Tracklist:
Beginnings
Interstellar Overdrive
Astronomy Domine
Lucifer Sam
Fearless
Obscured by Clouds
When You're In
Remember A Day
Arnold Layne
Vegetable Man
If
Atom Heart Mother
The Nile Song
Green Is The Colour
Let There Be More Light
Childhood's End
Set The Controls For The Heart Of The Sun
See Emily Play
Bike
One Of These Days
A Saucerful Of Secrets
Point Me At The Sky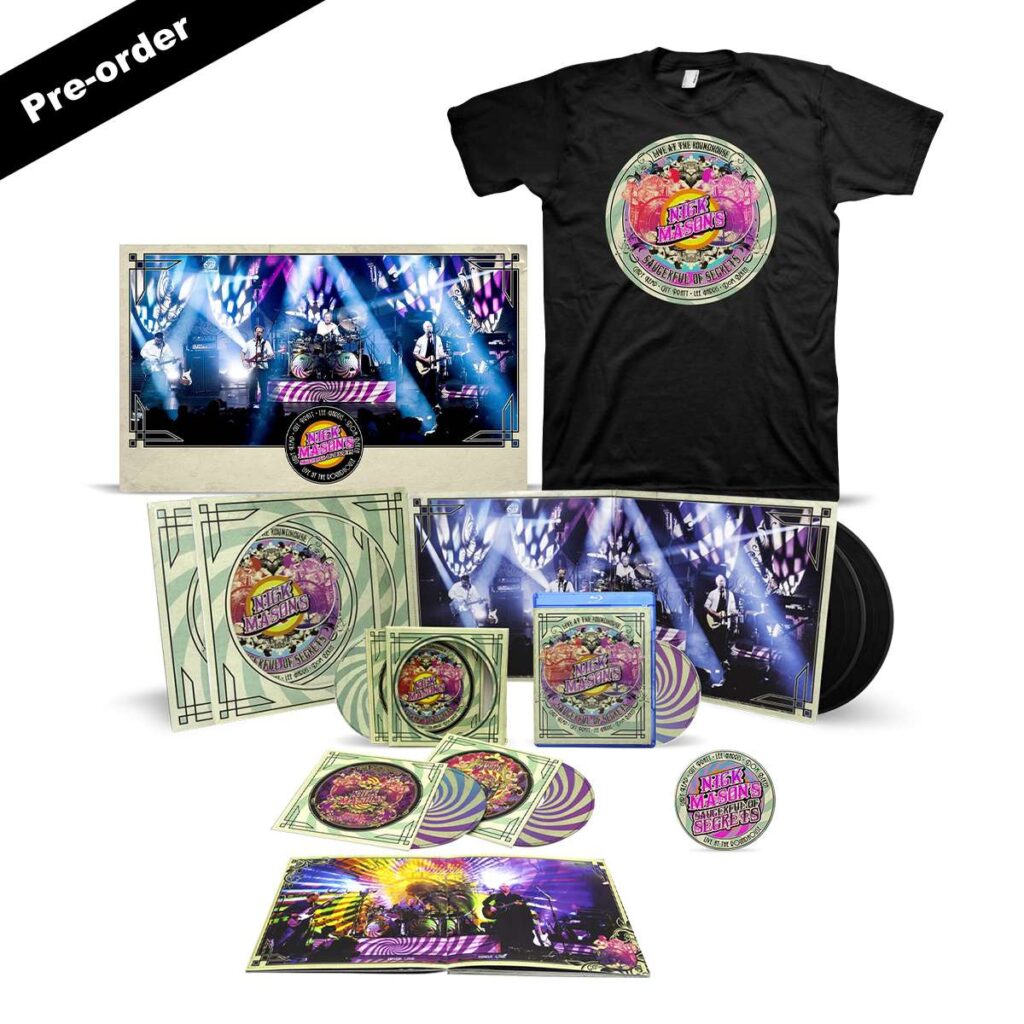 En el caso de Marillion, su álbum debut Script For A Jester's Tear recibirá el tratamiento completo de la reedición en abril con los ahora familiares formatos multidisco de 4 CD+blu-ray ytambién box de vinilo, con el primero ofreciendo una mezcla envolvente 5.1 y por supuesto, montones de bonus y versiones en vivo. Las nuevas mezclas están a cargo de Andy Bradfield y Avril Mackintosh, y no de Steven Wilson como nos veniamos acostumbrando.
Publicado en marzo de 1983, Script For A Jester's Tear fue un álbum top ten en el Reino Unido y contó con dos sencillos top 40: 'He Knows You Know' (#35) y 'Garden Party' (#16). El álbum de estudio había sido precedido por el sencillo 'Market Square Heroes' a finales de 1982.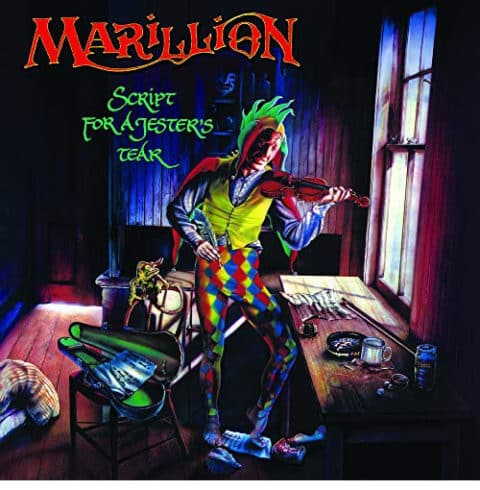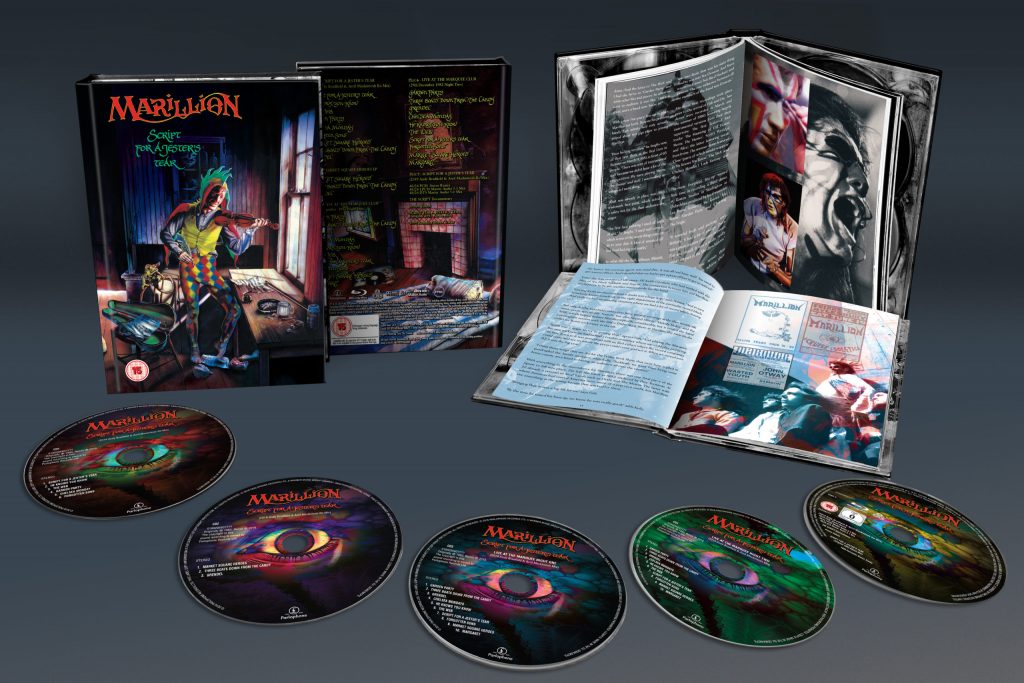 Script For A Jester's Tear 4CD+Blu-ray
CD 1: Script For A Jester's Tear (2020 Stereo Remix)
"Script For A Jester's Tear"
"He Knows You Know"
"The Web"
"Garden Party"
"Chelsea Monday"
"Forgotten Sons"
CD 2: Market Square Heroes EP (2020 Stereo Remix)
"Market Square Heroes"
"Three Boats Down From The Candy"
"Grendel"
Bonus Track
"Charting The Single" – 2020 Remaster
CD 3: Live at the Marquee Club, London (12/29/82)
"Garden Party" *
"Three Boats Down From The Candy" *
"Grendel" *
"Chelsea Monday" *
"He Knows You Know" *
CD 4: Live at the Marquee Club, London (12/29/82)
"The Web" *
"Script For A Jesters Tear" *
"Forgotten Sons" *
"Market Square Heroes" *
"Margaret" *
Disc 5: Blu-ray
Documentary: "Sackcloth and Greasepaint – The Story of Script For A Jester's Tear"
Script For A Jesters Tear – 2020 Stereo Remix (96k 24 bit)
Script For A Jester's Tear (5.1 Surround Remix)
Market Square Heroes EP – 2020 Stereo Remix (96k 24 bit)
Live at the Marquee Club, London (12/29/82) – 2020 Stereo Remix (96k 24 bit)
* previously unreleased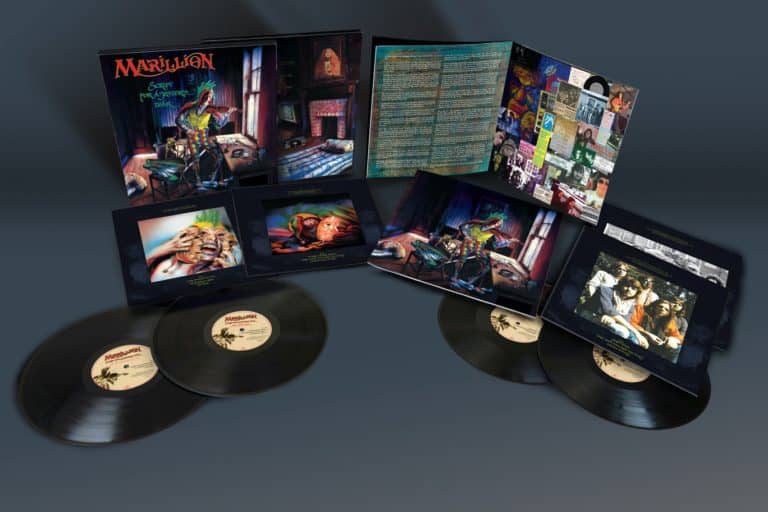 ---
You may also like