Los Espíritus de Depeche Mode
---
Depeche Mode lanza su documental Spirits In The Forest en blu-ray / DVD el próximo mes, en combo junto a dos CD de la banda sonora de "Live Spirits".
El documental de Anton Corbjin cuenta la historia de seis súper fanáticos de diferentes continentes, unidos solo por su amor por Depeche Mode y la influencia de la música de la banda en sus vidas. Entre estas imágenes hay grabaciones del último espectáculo de Berlín (en el "Forest Stage") de su Global Spirit Tour de 2018.
Hay dos packs de lujo; uno con dos blu-rays y dos CD, y el otro con dos DVD y dos CD.
El primer blu-ray (o DVD) en cada set es el documental de Spirits in the Forest (que dura aproximadamente 1 hora, 22 minutos), mientras que el segundo video ofrece la película completa del concierto (es decir, sin elementos documentales) y que tiene una duración de poco más de dos horas (esto se rodó los días 23 y 25 de julio de 2018 en Berlín). Se presume que hay una banda sonora de audio 5.1 disponible para ambos discos, pero aún no hay confirmación. Los CD de "banda sonora" son la grabación de audio de esos mismos dos conciertos finales durante el Global Spirit Tour.
Spirits in the Forest también está disponible como un paquete independiente de dos CD.
Los fanáticos vieron por primera vez a Spirits In The Forest en un evento global de "solo una noche" el 21 de noviembre del año pasado. Las nuevas ediciones de lujo se lanzarán el 27 de marzo de 2020. (SDE)
DVD/Blu-ray 1 – Spirits in the Forest documentary
DVD/Blu-ray 2 – Spirits in the Forest concert film
1. Intro
2. Going Backwards
3. It's No Good
4. A Pain That I'm Used To
5. Useless
6. Precious
7. World In My Eyes
8. Cover Me
9. The Things You Said
10. Insight
11. Poison Heart
12. Where's the Revolution
13. Everything Counts
14. Stripped
15. Enjoy The Silence
16. Never Let Me Down Again
17. I Want You Now
18. Heroes
19. Walking In My Shoes
20. Personal Jesus
21. Just Can't Get Enough
22. Pimpf
CD 1
1. Intro
2. Going Backwards
3. It's No Good
4. A Pain That I'm Used To
5. Useless
6. Precious
7. World In My Eyes
8. Cover Me
9. The Things You Said
10. Insight
11. Poison Heart
CD 2
1. Where's the Revolution
2. Everything Counts
3. Stripped
4. Enjoy The Silence
5. Never Let Me Down Again
6. I Want You Now
7. Heroes
8. Walking In My Shoes
9. Personal Jesus
10. Just Can't Get Enough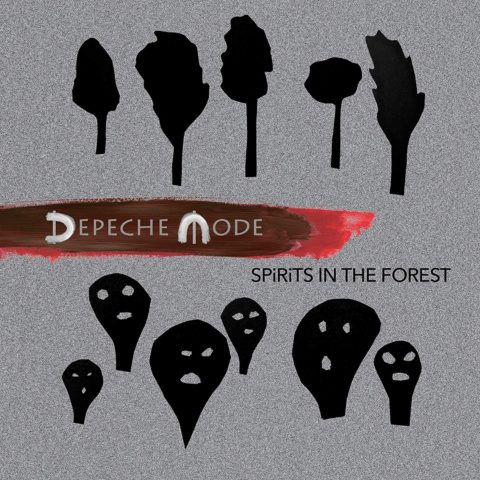 ---
You may also like