TOURS PARA GRUPOS ESTUDIANTILES
---
Esta soleada mañana de verano londinense inciamos una nueva etapa en Rock Is Here Tours, realizando nuestro primer tour estudiantil con chicos y chicas (más grandes a cargo) de una escuela de idioma inglés de la Ciudad de La Plata (Argentina): armamos un recorrido especial de casi tres horas con un mix de Rock (específicamente de The Beatles, David Bowie, The Rolling Stones y Pink Floyd) más visitas a una de las casas que cobijó a uno de los próceres máximos de Argentina, el General José de San Martín; el museo de Sherlock Holmes -creación suprema de Sir Arthur Conan Doyle– , la BBC, el sitio del estreno londinense para la 9na sinfonía de Beethoven y sitios como los stores Apple (¡el de los Beatles y el de Steve Jobs!). También compramos recuerdos en el London Beatles Store en Baker Street.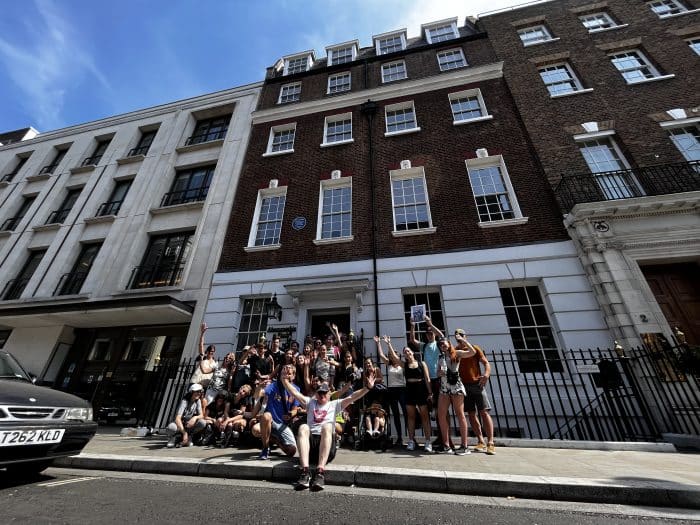 El tour se estuvo organizando durante meses y hoy los chicos pudieron experimentar parte de la música de la que hablamos en el recorrido en videos y con un playlist especial en Spotify. La idea era maximizar el poco tiempo que tendrían en la Capital antes de su próximo stop en su viaje y de allí mostrarles puntos culminantes de Londres en general pero con énfasis en la música y el Rock: mucha -no toda- de la gente que viene de países latinoamericanos sabe bien lo importante que es que los chicos descubran otras cuestiones musicales a las que les están obligando a escuchar por aquellas latitudes como si no tuvieran alternativas. Decir que sobre gustos no hay nada escrito es un horrible facilismo: a los chicos hay que alimentarlos con opciones, y era la idea primordial del tour, más allá que varios de los chicos tenían un más que interesante conocimiento de los artistas cuyos lugares históricos íbamos observando.
¿El resultado? Las fotos y videos lo muestran claramente.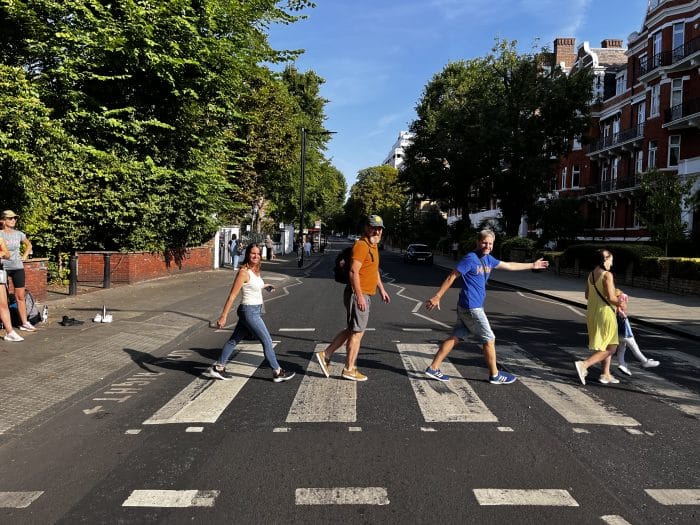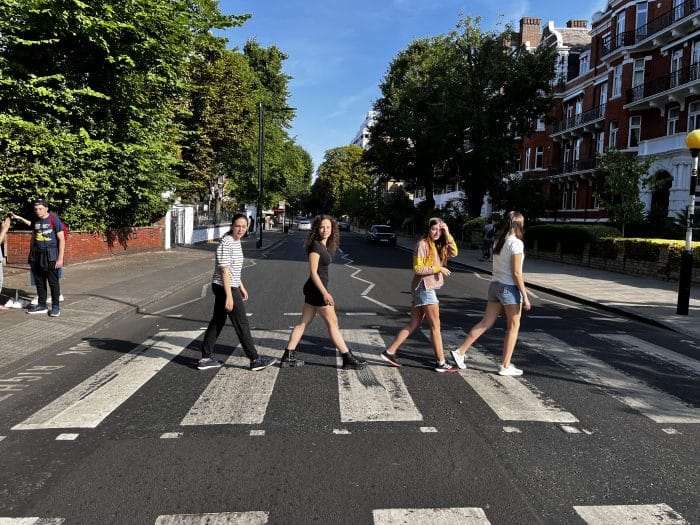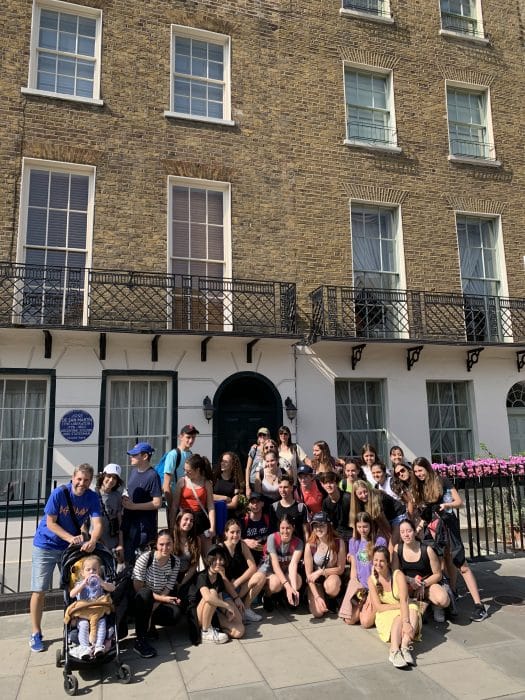 Imágenes: Copyright 2022 Rock Is Here y Jessica y Florencia Lamela. Música Pablo Lamela y Falling With Joy
---
You may also like