Rock Is Here y ARgentinos EN INglaterra (ARENIN)
---
ARENIN – ARgentinos en INglaterra acaba de publicar una video entrevista que me hiciera Sergio Schuchinksy la semana pasada para argentinos en este país. ARENIN está desde 2002 brindando información a la gran comunidad argentina que reside en Inglaterra y a todos aquellos que estén pensando en viajar a la gran isla por vacaciones, trabajo, estudios, etc.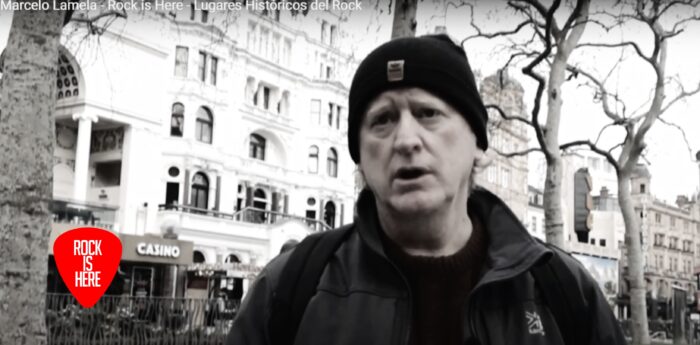 Sergio apareció la semana pasada en nuestro programa radial Sálvanos Rock hablándonos de su labor produciendo el único show de Gustavo Cerati en Londres.
La entrevista será publicada en dos partes y en esta vemos algunos de los geniales sitios de Londres donde pasaron cosas muy importantes para la Historia del Rock mientras comento el Proyecto Rock Is Here: algunos tienen que ver con The Who y la última salida de Keith Moon, Queen, The Beatles, los Stones, Paul McCartney y más.
Acá tienen la primera parte:
Quedó muy buena la primera parte, Sergio, quedamos a la espera de la segunda.
¡Gracias ARENIN!
Marcelo Lamela
UPDATE: https://arenin.uk/la-historia-de-marcelo-lamela-rock-is-here-y-los-lugares-historicos-del-rock-en-londres-y-el-mundo-entero/
---
You may also like