ROCK IS HERE PROMO ESPAÑA
---
¡Los
TOURS DE ROCK EN LONDRES Y EN TU IDIOMA
se hacen con
ROCK IS HERE, ESPAÑA
! Y tenemos un plan especial
DURANTE ABRIL Y MAYO 2022
para todo aquel turista rockero que contrate los tours desde España con un doble programa más que excitante: Dos de nuestros tours más apreciados
son los del Soho y el especial Beatles
: Entre ambos se hace una caminata imperdible de mas de 3 horas con el final en Abbey Road
más nuestro bonus track especial
.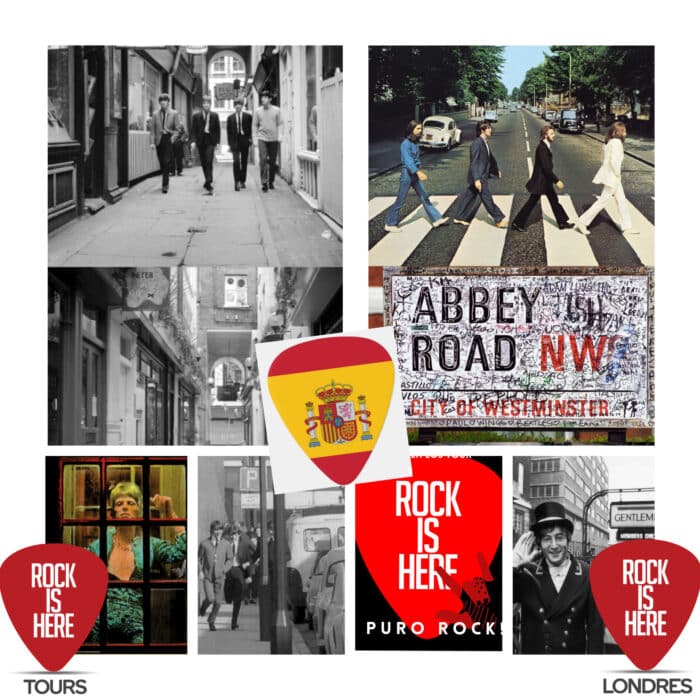 En el tour por el Soho vemos lugares como aquellos donde se formaron
The Rolling Stones o Led Zeppelin, famosos sitios hechos famosos en tapas de discos de Oasis o David Bowie, estudios donde se registraron obras inmortales, o casas donde vivieron artistas inolvidables.
En el tour de The Beatles vamos desde la famosa terraza donde dieron su último concierto pasando por el lugar donde Paul conoció a Linda; el piso de Ringo donde John & Yoko sacaron su famosa foto para Two Virgins que además es uno de esos lugares donde Paul compuso cosas como Eleanor Rigby. O la casa donde soñó Yesterday. La estación de su primer film; la boutique Apple; el antiguo edificio de EMI donde sacaron la foto para su primer álbum, y muchos más. Y de paso, en el recorrido te mostramos edificios que hicieron famosos otros artistas como la Universidad donde se formó
Pink Floyd
o el sitio del debut de
King Crimson
, la BBC, los Estudios IBC, etc.
Para todo aquel que tome ambos tours en continuado, se hara una rebaja especial del 25%:
PRECIO ESPECIAL TOMANDO AMBOS TOURS EN CONTINUADO: £ 38 POR PERSONA (EL EQUIVALENTE A £ 19 CADA UNO).
¡Y veremos más de 30 lugares eternos de la Historia del Rock en la capital inglesa
!
Contrata ya el tuyo a través de info@rockishere.com y haz CLICK en el sitio turístico más famoso de todos
WHATSAPP +44(0)7735353709
Ver más informacion por otros tours (Queen, Bowie, Rock Progresivo, The Rolling Stones, The Who, etc) en
www.rockishere.com/rock-tours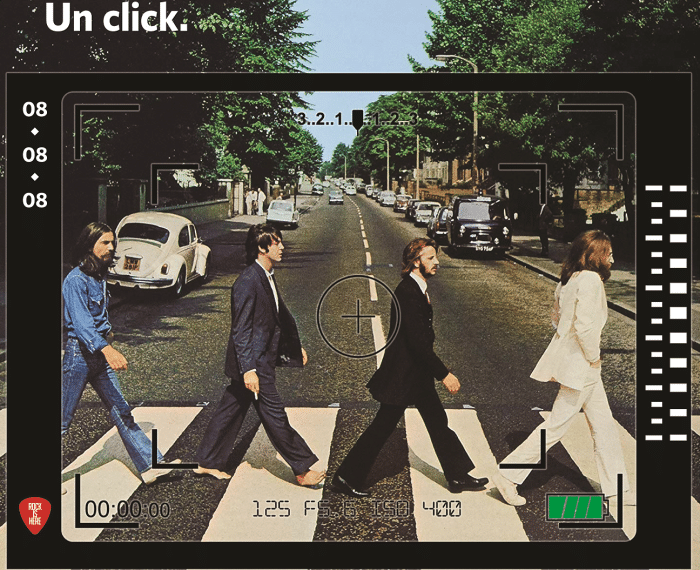 ---
You may also like