---
El próximo domingo 26 de enero estaremos haciendo un ESPECTACULAR TOUR ROCKERO EXCLUSIVO para miembros del grupo ARenIN (ARgentinos en INglaterra FACEBOOK: https://www.facebook.com/groups/arenin/ INSTAGRAM https://www.instagram.com/arenin_oficial/ )
Un recorrido de dos horas que fundamentalmente se centrará en uno de los barrios más bohemios y espectaculares de Londres (el Soho). Alli, visitaremos sitios hechos eternos por los más importantes solistas y grupos de todos los tiempos: DAVID BOWIE, LED ZEPPELIN, THE BEATLES, QUEEN, SEX PISTOLS, MARC BOLAN, THE ROLLING STONES, THE WHO, OASIS, BLUR, PULP, YES, JIMI HENDRIX, PINK FLOYD, JIMI HENDRIX, GENESIS, ERIC CLAPTON Y MÁS… Estudios, pubs, salas de ensayo, lugares famosos de conciertos y locaciones de fotos inolvidables… sitios donde la HISTORIA DEL ROCK SE FORJÓ PARA SIEMPRE. Esta reveladora caminata se basa en nuestro propio libro LONDRES: LA GUÍA DEFINITIVA PARA CONOCER LOS LUGARES HISTÓRICOS DEL ROCK, el cual inició nuestra Colección Rock Is Here.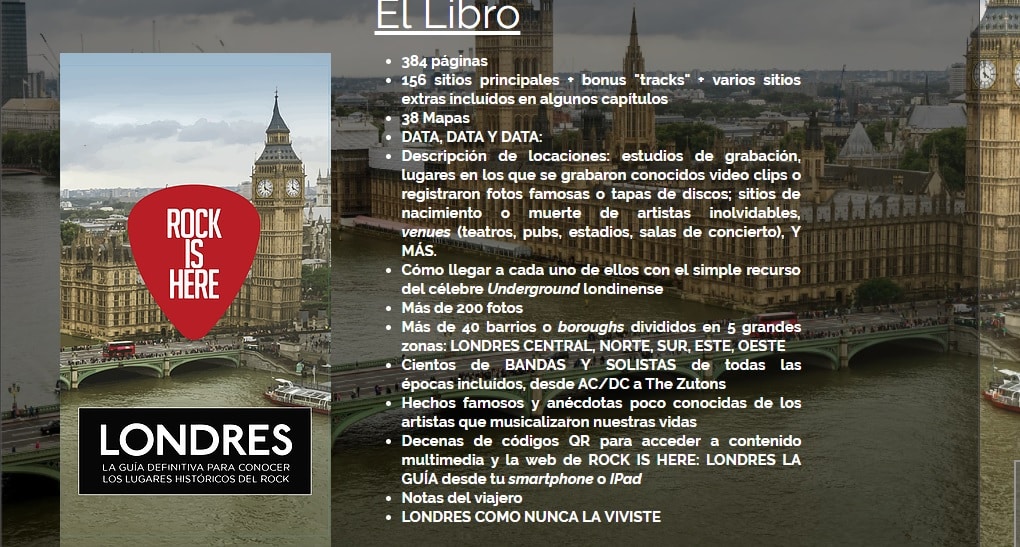 Algunos de nuestros tours fueron presentados este año con gran éxito en el programa Modo Selfie de América TV en Argentina con varias repeticiones a pedido de la audiencia del conocido show turístico conducido por Agustín Neglia.
Salimos del Museo Británico a las 11AM, en el ingreso sobre Montague Place. Cupos limitados. £ 15 por persona. Solo con reserva previa.
Comunicate por detalles a info@rockishere.com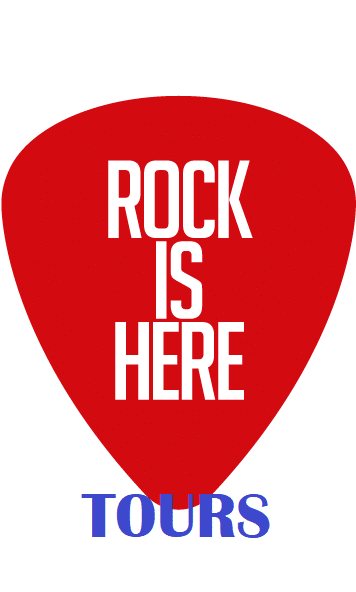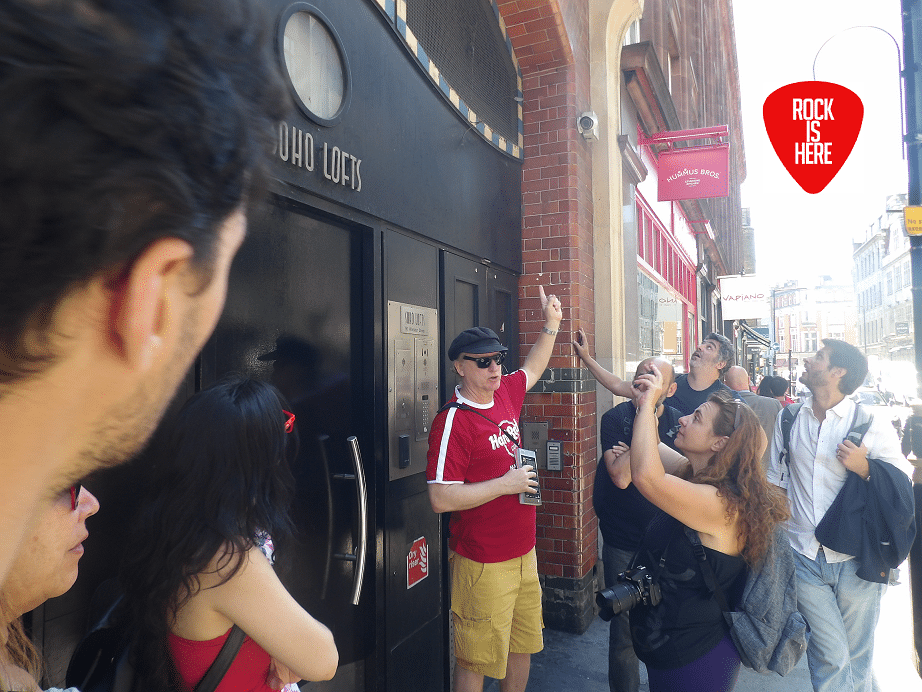 ---
You may also like