PULP: 'COMMON PEOPLE' VIDEO
---
Uno de los mayores clásicos de la era Britpop fue sin dudas el temazo de Pulp, 'Common People'.
El Evening Standard no me deja mentir a tal punto que en una encuesta que hicieron en 2014, se lo votó el mayor himno de esa era, con más de 30000 votantes).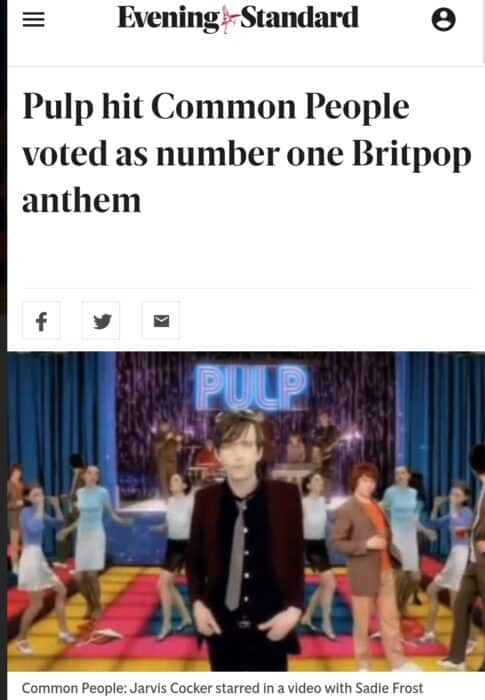 El video del tema fue grabado en gran parte en el nightclub Stepney's Club en Commercial Road. El mismo estaba situado justo detrás de The George Tavern y fue destruído tiempo después de la filmación.
'Different Class', el álbum donde aparece el tema también es considerado uno de los mejores de la década del 90.
La canción fue inspirada por una alumna del St Martin's College of Art -que vemos en nuestro Rock Is Here Tour del Soho-. Otro lugar que vemos en ese tour y que tiene relación con una de las canciones del disco es el famoso Bar Italia, que da título a la bella canción que cierra Different Class.
---
You may also like