Madness en el Music Walk Of Fame
---
Ayer estuvimos en la inducción al Music Walk Of Fame de Madness, merecido homenaje realizado en un sitio acondicionado entre el Electric Ballroom y la estación de metro Camden Town.
Este reconocimiento es parte de una idea de Lee Bennett, un empresario musical con quién estuvimos conversando apenas terminado el acto principal y que con su proyecto ya había reconocido a The Who en el mismo barrio de Camden. The Music Walk Of Fame tiene previsto homenajear a varios artistas de renombre con sendas placas por este activo sitio de la ciudad de Londres: mañana continúa con un merecido reconocimiento para Amy Winehouse, otra vecina que hizo grande al barrio.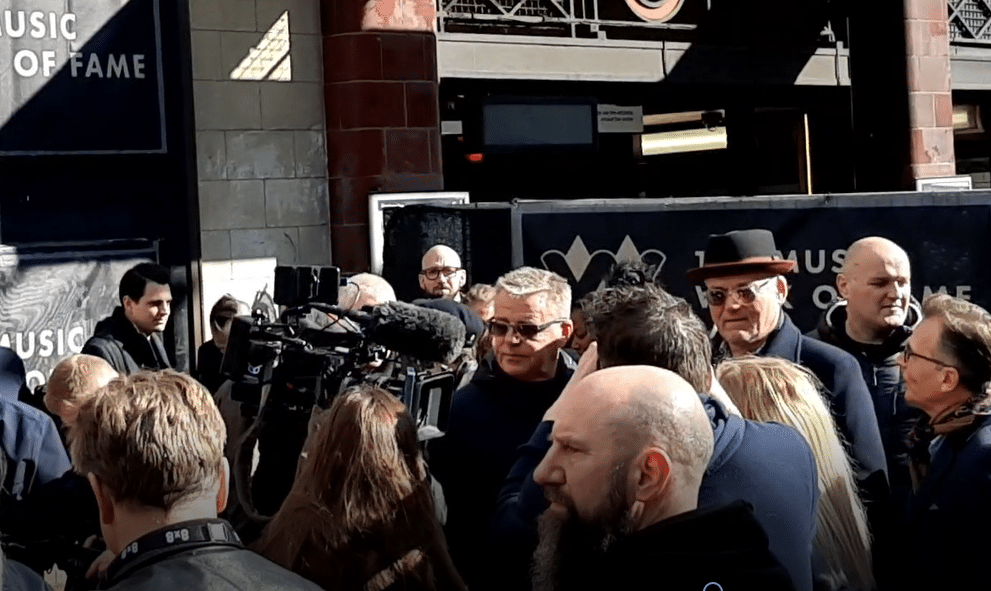 En el día de ayer, la placa de los Nutty Boys se descubrió en la vereda de la estación de la zona londinense testiga de muchas actuaciones y videos inolvidables de los reyes del ska y el pop inglés. Y allí presentes, cinco de los Madness observando desde una pequeña platea (a la derecha en el video y moviendo los piecitos al compás de su propias canciones) junto a la intendenta de Camden y varias personales musicales (como Dizzie Rascal) y periodisticas más.
Un mediodía de Locura en Camden Town.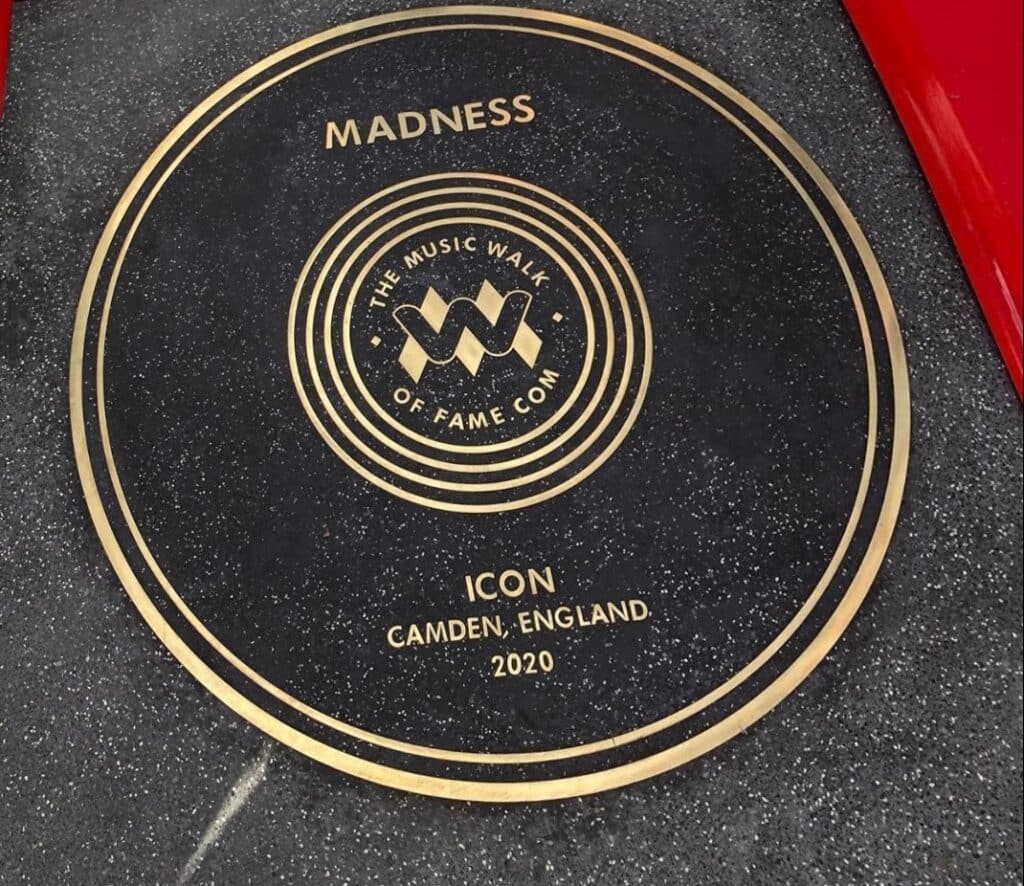 ---
You may also like