---
Mañana se lanza la versión de vinilo transparente de la edición limitada y exclusiva de The Best Of Morrissey en 2LP.
Poco después de que los Smiths se disolvieran en 1987, Morrissey regresó con su debut como solista con Viva Hate (1988). El álbum recibió la certificación de oro tanto en el Reino Unido como en los EE. UU. "LO MEJOR DE MORRISSEY" incluye dos temas clave de Viva Hate: "Everyday Is Like Sunday" y "Suedehead".
El cantante siguió su debut con una serie de singles que no aparecieron en álbumes y que finalmente se recopilaron en Bona Drag (1990) junto con varios lados B. La colección también obtuvo el disco de oro en los EE. UU. y alcanzó el Top 10 en el Reino Unido. THE BEST OF MORRISSEY tiene varias canciones del álbum, incluyendo "Interesting Drug", "The Last Of The International Playboys" y "Hairdresser On Fire".
Esta colección también destaca dos álbumes clave del catálogo solista de Morrissey con ocho canciones de Your Arsenal (1992) y Vauxhall And I (1994). Las canciones destacadas incluyen "We Hate It When Our Friends Become Successful" y "Glamorous Glue" de Your Arsenal y "The More You Ignore Me, The Closer I Get" y "Hold On To Your Friends" del álbum número 1 del Reino Unido Vauxhall And I.
Todos los otros álbumes de estudio que el cantante lanzó entre 1988 y 1997 están representados en este compilado con "Sing Your Life" de Kill Uncle (1991), "Do Your Best And Don't Worry" de Southpaw Grammar (1995) y "Alma Matters" de Maladjusted (1997). Otras pistas de la colección incluyen el sencillo "Sunny" y los lados B "Sister I'm A Poet" y "Lost".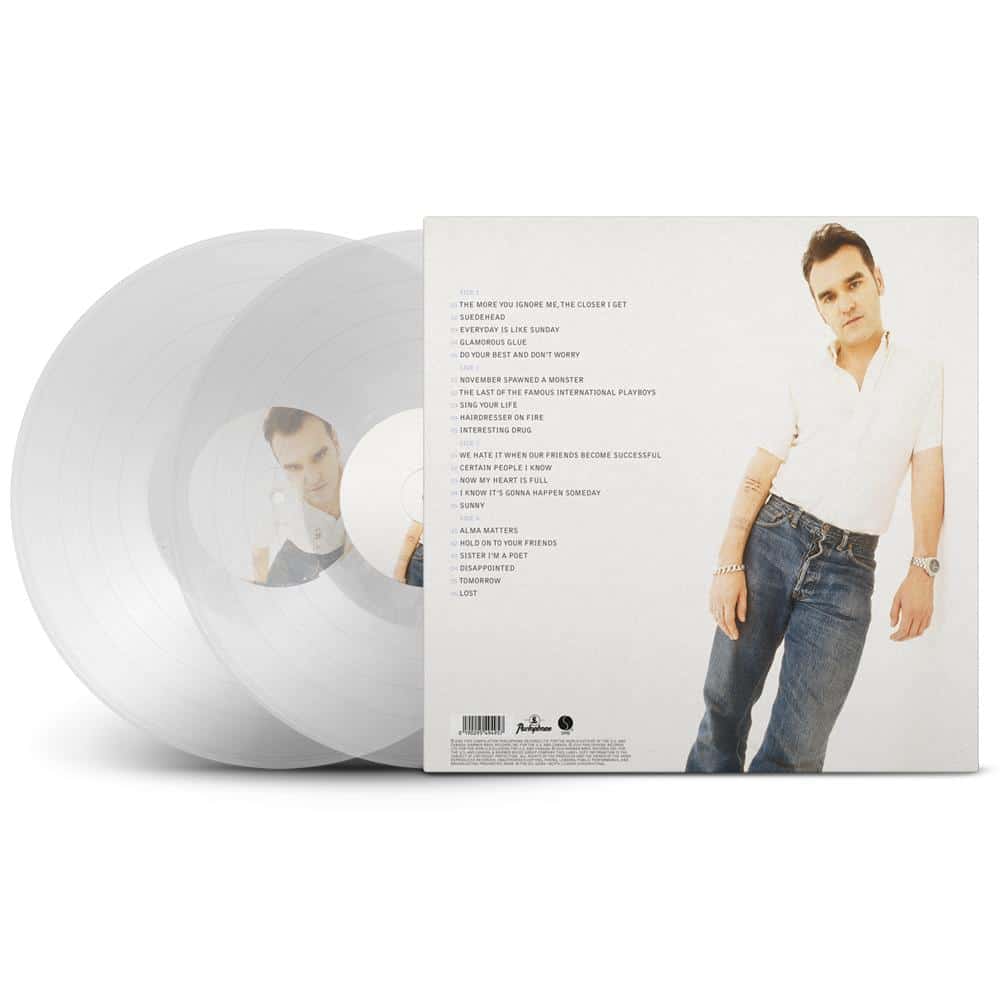 ---
You may also like