Imelda May se pone celta, y donde comenzó oficialmente la Beatlemania
---
El 6 de mayo en The London Palladium Imelda May celebrará las canciones de Van Morrison, U2, The Chieftans y varios más para una noche especial de BBC Friday Night is Music Night: "An Evening of Celtic Soul".
Las entradas están a la venta desde hace un tiempo a través de Ticketmaster.co.uk y Live Nation y todavía quedan algunos pocos tickets.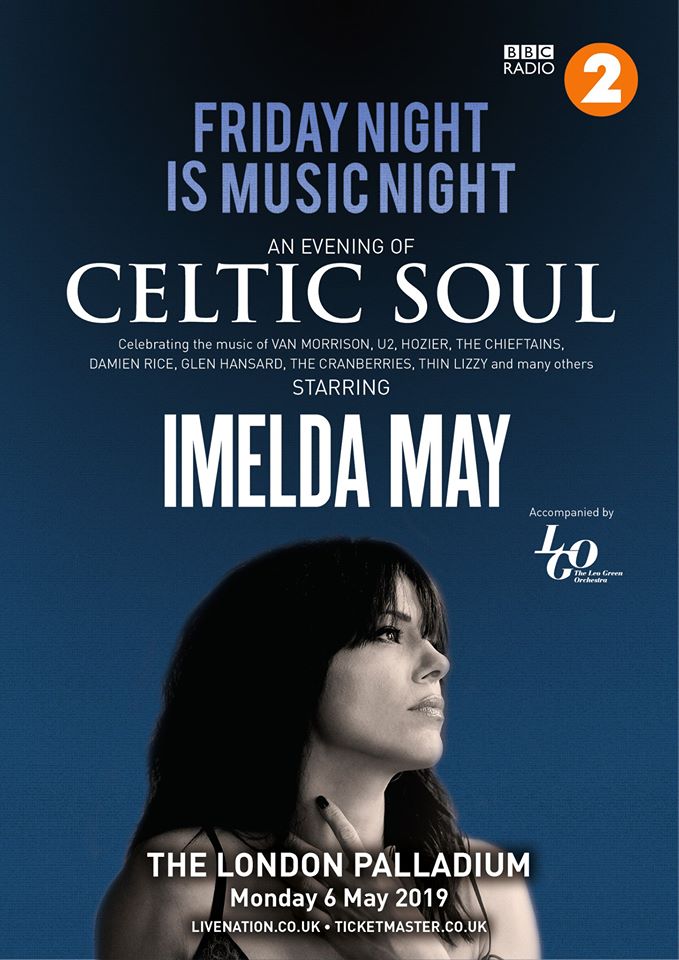 Si estás en Londres podes agregarle a este concierto precioso un tour de Rock por el Soho Londinense con nosotros y terminar justamente en el Palladium para el show. El famoso teatro cobijó (en octubre de 1963) a The Beatles cuando protagonizaron el Sunday Night de Val Parnell en el London Palladium -entonces el programa de variedades más importante del Reino Unido- y la banda presentó sus dos singles de éxito de ese momento del Reino Unido, "From Me To You" y "She Loves You".
El 13 de octubre, la actuación de los Beatles en ese domingo por la noche en el London Palladium fue televisada en vivo y vista por 15 millones de espectadores. Los titulares de un periódico nacional en los días siguientes finalmente dieron al fenomenal y cada vez más histérico interés nacional en ellos un nombreque a partir de ese día se adoptaría universalmente: "Beatlemania". El publicista del grupo, Tony Barrow, se dio cuenta que la Beatlemania comenzó con la aparición de la banda en el programa ya que desde ese momento no tenía que contactar con la prensa, sino que la prensa lo contactaba a él.
Imelda y Rock Is Here Tours el mismo día. Pensalo si andás por la capital inglesa!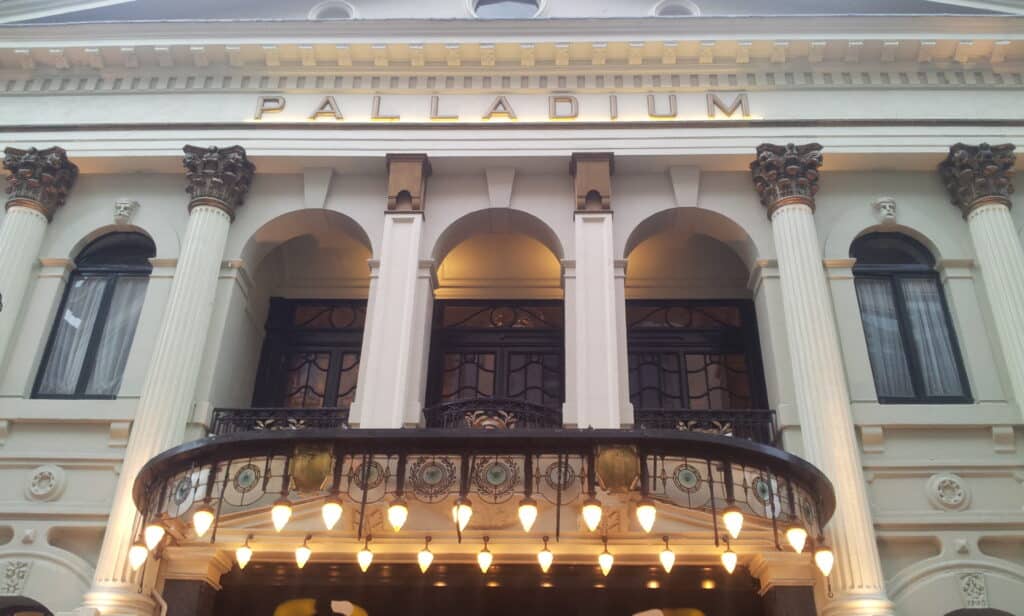 ---
You may also like