Definitivamente Woodstock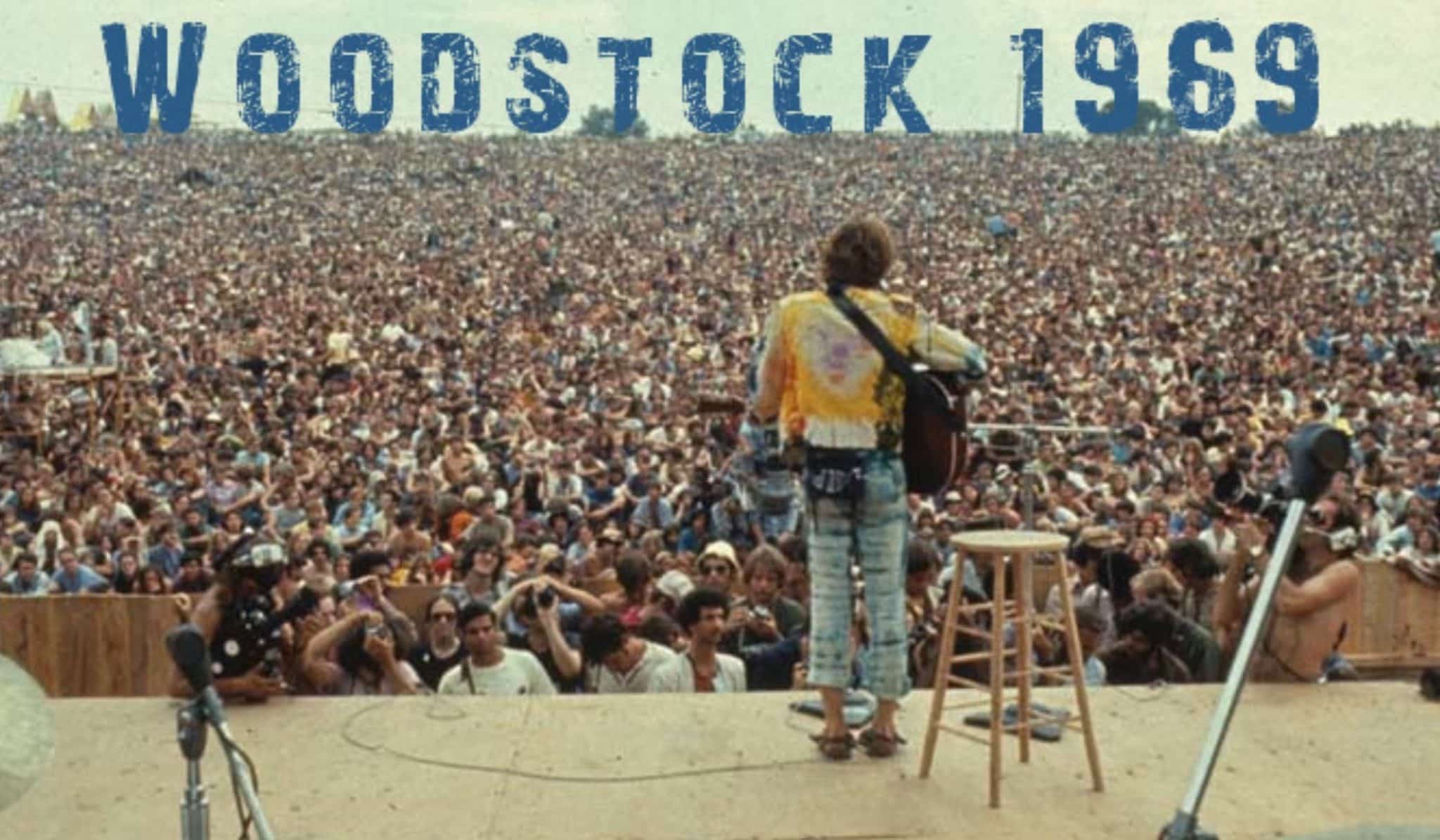 Este próximo mes de agosto se cumple el 50 aniversario del celebérrimo festival de Woodstock, el evento definitorio de una generación y uno de los momentos más icónicos de la historia de la música popular. A pesar de su importancia cultural perdurable, nadie ha intentado documentar el festival en su totalidad. Hasta ahora.
Limitado a 1.969 copias numeradas individualmente, WOODSTOCK
BACK TO THE GARDEN: THE DEFINITIVE 50th ANNIVERSARY ARCHIVE está siendo lanzado por Rhino, quienes suelen de lanzar ediciones no solo muy cuidadas, sino con un claro esmero a la hora de mostrar el sonido como debe ser.
Ahora, un Spoiler alert: si tu billetera es flaca, podés detenerte antes de leer el precio.
799 U$S es el valor anunciado en la web oficial de Rhino para este set.https://store.rhino.com/woodstock-50-back-to-the-garden-the-definitive-anniversary-archive-1.html
Pero a no desesperar: ediciones más accesibles (si bien NO completas) estarán disponibles. El box set cuenta con 38 discos, 432 pistas (267 inéditas y solamente 3 temas no pudieron ser incluídos ), una reconstrucción casi completa del minuto a minuto de 36 horas de Woodstock incluyendo anuncios y otras perlitas, además de la actuación en orden cronológico de artistas como Santana, Jimi Hendrix, Janis Joplin, The Who, Joe Cocker, Richie Havens, The Grateful Dead, Sly & The Family Stone, Creedence Clearwater Revival, Crosby, Stills, Nash & Young , Joan Baez, Jefferson Airplane, The Band, Johnny Winter, etc. Por supuesto, como suele suceder en estos casos, el box estara repleto de memorabilia: réplicas de posters, del programa original, libro de tapa dura, blu ray y hasta una tira para colgar tu guitarra. Debajo de las imágenes, el tracklist completo.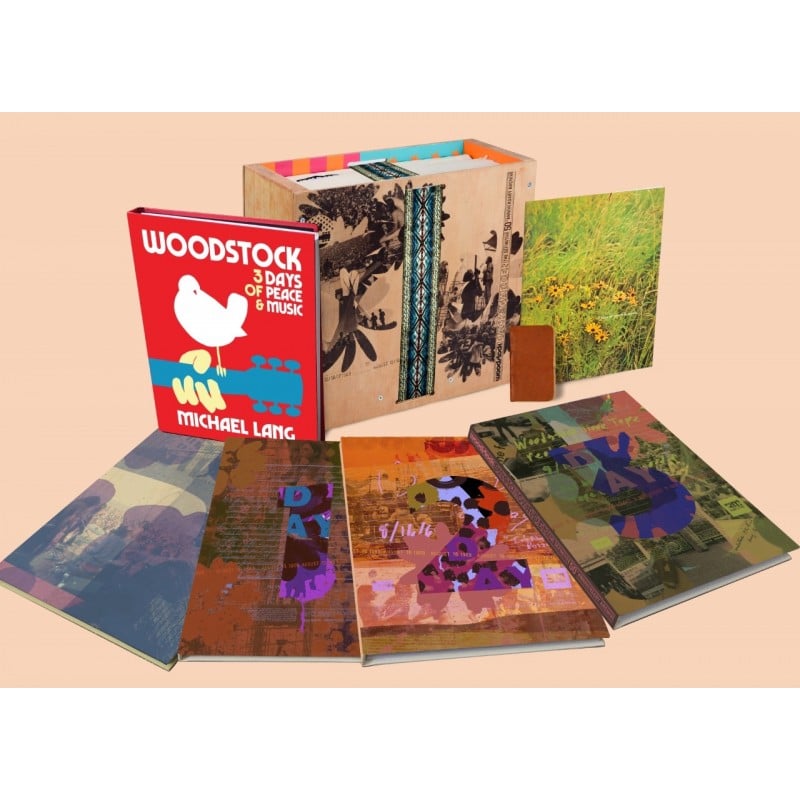 El archivo también contiene una copia de Woodstock: 3 Days Of Peace and Music (Reel Art Press), y un nuevo libro completo sobre el evento escrito por Michael Lang, uno de los co-creadores del festival.
El definitivo Woodstock se edita el 2 de agosto próximo.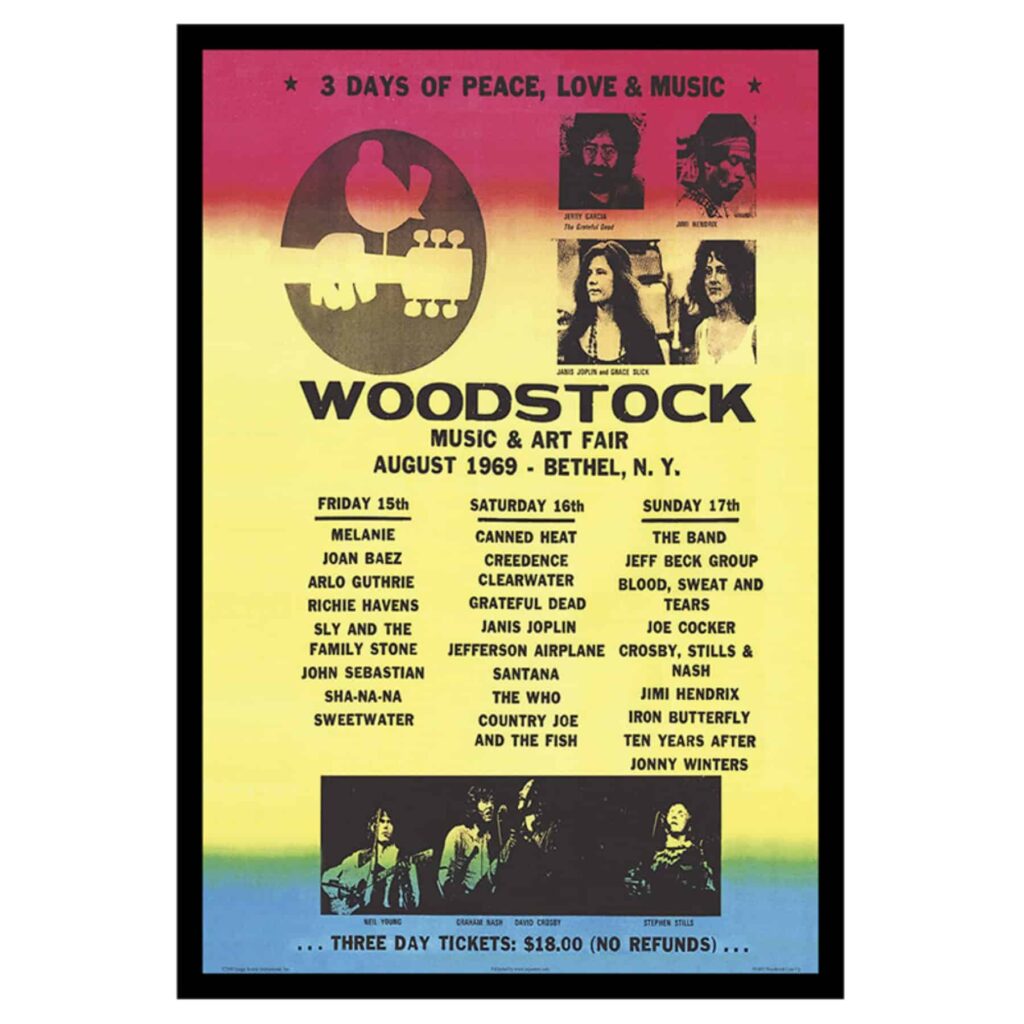 Woodstock – Back To The Garden – 50th Anniversary Archive
Day 1
Disc 1
RICHIE HAVENS
Featuring/RICHIE HAVENS: vocals, guitar • PAUL "DEANO" WILLIAMS: guitar, vocals • DANIEL BEN ZEBULON: congas
1. "Hello!" [1:49]
2. FROM THE PRISON>GET TOGETHER>FROM THE PRISON [5:08]
3. STRANGER [6:39]
4. "You're all groovy, you know" [1:23]
5. HIGH FLYING BIRD [4:18]
6. I CAN'T MAKE IT ANYMORE [6:19]
7. WITH A LITTLE HELP FROM MY FRIENDS [3:30]
8. HANDSOME JOHNNY [4:49]
9. "100 Million Songs" [1:34]
10. STRAWBERRY FIELDS FOREVER [6:42]
11. FREEDOM [5:14]
12. Sri Swami Satchidananda – "Music is the celestial sound" [17:19]
13. John Morris – "We're all here now, I guess" [0:27]
Disc 2
SWEETWATER
Featuring/FRED HERRERA: bass, vocals • ALEX DEL ZOPPO: keyboards, vocals • NANSI NEVINS: lead vocals, guitar • ALBERT MOORE: flute, vocals • R.G. CARLYLE: guitar, bongos, vocals • ELPIDO (PETE) COBAIN: congas • ALAN MALAROWITZ: drums • AUGUST BURNS: cello
1. John Morris – "We apologize for the noise of the choppity-choppity…" [6:35]
2. MOTHERLESS CHILD [8:31]
3. LOOK OUT [4:36]
4. Alex Del Zoppo – "Kick out the jams, folks" [1:00]
5. FOR PETE'S SAKE [8:27]
6. DAY SONG [2:27]
7. Nansi Nevins – "Guess it's gonna take a little more time to get together" [0:42]
8. WHAT'S WRONG [15:17]
9. MY CRYSTAL SPIDER [5:14]
10. TWO WORLDS [5:51]
11. Nansi Nevins – "There sure are a lot of people here" [1:55]
12. WHY OH WHY [4:18]
13. LET THE SUNSHINE IN [1:43]
14. OH HAPPY DAY [3:59]
Disc 3
BERT SOMMER
Featuring/BERT SOMMER: guitar, vocals • IRA STONE: electric guitar, Hammond organ, harmonica • CHARLIE BILELLO: bass
1. JENNIFER [3:40]
2. "There's too much stuff to set up" [0:30]
3. THE ROAD TO TRAVEL [4:48]
4. I WONDERED WHERE YOU'D BE [3:12]
5. SHE'S GONE [3:23]
6. THINGS ARE GOIN' MY WAY [2:31]
7. John Morris – "Come on, creep–come on down" [2:22]
8. AND WHEN IT'S OVER [3:25]
9. JEANETTE [3:36]
10. AMERICA [4:23]
11. A NOTE THAT READ [4:17]
12. SMILE [3:57]
13. John Morris – "What we do here counts" [14:45]
Disc 4
TIM HARDIN
Featuring/TIM HARDIN: vocals, guitar • RICHARD BOCK: cello • RALPH TOWNER: guitar, piano • GILLES MALKINE: guitar • GLEN MOORE: bass • STEVE "MURUGA" BOOKER: drums
1. John Morris – "Let's see how bright it can be" [1:04]
2. HOW CAN WE HANG ON TO A DREAM [4:29]
3. ONCE-TOUCHED BY FLAME [4:57]
4. IF I WERE A CARPENTER [5:39]
5. REASON TO BELIEVE [4:42]
6. YOU UPSET THE GRACE OF LIVING WHEN YOU LIE [5:22]
7. SPEAK LIKE A CHILD [4:54]
8. SNOW WHITE LADY [15:48]
9. BLUES ON MY CEILING [10:31]
10. SIMPLE SONG OF FREEDOM [4:40]
11. MISTY ROSES [4:39]
12. John Morris – "How is it out there?" [11:06]
Disc 5
RAVI SHANKAR
Featuring/RAVI SHANKAR: sitar • ALLA RAKHA: tabla • MAYA KULKARNI: Tambura
1. John Morris – "Somebody somewhere is giving out some flat blue acid" [6:30]
2. RAGA PURIYA-DHANASHRI/GAT IN SAWARITAL [11:48]
3. "I would like to introduce the instruments" [7:43]
4. TABLA SOLO IN JHAPTAL [4:06]
5. RAGA MANJ KMAHAJ [18:27]
6. John Morris – "I guess nobody's thirsty anymore" [0:34]
Disc 6
1. John Morris – "One, two, three–light 'em up!" [6:12]
MELANIE
Featuring/MELANIE: vocals, guitar
2. CLOSE TO IT ALL [3:28]
3. MOMMA MOMMA [4:33]
4. BEAUTIFUL PEOPLE [4:10]
5. ANIMAL CRACKERS [2:53]
6. MR. TAMBOURINE MAN [2:26]
7. TUNING MY GUITAR [5:16]
8. BIRTHDAY OF THE SUN [4:00]
9. John Morris – "It's a free concert from now on" [7:20]
Disc 7
ARLO GUTHRIE
Featuring/ARLO GUTHRIE: vocals, guitar • JOHN PILLA: guitar • BOB ARKIN: bass • PAUL MOTIAN: drums
1. John Morris – "Okay, Arlo?" [0:44]
2. COMING INTO LOS ANGELES [3:21]
3. "Lotta freaks!" [1:05]
4. WHEEL OF FORTUNE [3:23]
5. WALKING DOWN THE LINE [5:04]
6. THE STORY OF MOSES [10:57]
7. OH MARY, DON'T YOU WEEP [4:46]
8. "I was the only person, like, in this whole festival that, uh, you know, was, like, acquainted with the garbage scene" [4:03]
9. EVERY HAND IN THE LAND [1:54]
10. AMAZING GRACE [3:37]
11. John Morris – "Ain't nothin' can make you high as this" [6:03]
Disc 8
JOAN BAEZ
Featuring/JOAN BAEZ: vocals, guitar • JEFFREY SHURTLEFF: guitar, vocals • RICHARD FESTINGER: guitar

1. OH HAPPY DAY [4:31]
2. THE LAST THING ON MY MIND [3:31]
3. I SHALL BE RELEASED [3:48]
4. "He's fine, and we're fine, too" [3:00]
5. JOE HILL [3:02]
6. "We three together constitute the Struggle Mountain Resistance Band" [2:12]
7. SWEET SIR GALAHAD [3:51]
8. HICKORY WIND [3:53]
9. DRUG STORE TRUCK DRIVIN' MAN – featuring Jeffrey Shurtleff [2:49]
10. ONE DAY AT A TIME [4:35]
11. TAKE ME BACK TO THE SWEET SUNNY SOUTH [2:44]
12. WARM AND TENDER LOVE [4:16]
13. SWING LOW, SWEET CHARIOT [5:55]
14. "I think it's amazing that you people are still awake" [0:42]
15. WE SHALL OVERCOME [4:45]
16. John Morris – "That brings us fairly close to the dawn" [3:10]
Day 2
Disc 9
QUILL
Featuring/DAN COLE: vocals • JON COLE: bass, vocals • NORMAN ROGERS: guitar, vocals • PHIL THAYER: keyboard, saxophone, flute • ROGER NORTH: drums
1. John Morris – "Wave, funny little man" [3:20]
2. THEY LIVE THE LIFE [8:19]
3. THAT'S HOW I EAT [5:31]
4. Hugh Romney & John Morris – "Kiss those guys if they start punching somebody" [1:23]
5. DRIFTIN' [8:15]
6. Unknown – "We're over at the Hog Farm, and we have tons of food" [2:15]
7. WAITING FOR YOU [11:59]

Disc 10
COUNTRY JOE McDONALD
Featuring/COUNTRY JOE McDONALD: vocals, guitar
1. Chip Monck – "Would those of you who have taken up residence on the towers please come down?" [10:36]
2. JANIS [2:50]
3. DONOVAN'S REEF [4:04]
4. HEARTACHES BY THE NUMBER [3:06]
5. RING OF FIRE [2:50]
6. TENNESSEE STUD [3:11]
7. ROCKIN' ROUND THE WORLD [1:59]
8. FLYING HIGH [2:06]
9. I SEEN A ROCKET [1:50]
10. THE "FISH" CHEER/I-FEEL-LIKE-I'M-FIXIN'-TO-DIE RAG [3:17]
11. I-FEEL-LIKE-I'M-FIXIN'-TO-DIE RAG (Reprise) [1:51]
12. Chip Monck – "Cut, bleeding, whatever" [3:37]
Disc 11
SANTANA
Featuring/CARLOS SANTANA: guitar • GREGG ROLIE: vocals, keyboard • DAVID BROWN: bass • MICHAEL SHRIEVE: drums • MIKE CARABELLO: timbales, congas, percussion • JOSE "CHEPITO" AREAS: trumpet, timbales, congas, percussion
1. WAITING [5:11]
2. EVIL WAYS [4:34]
3. JUST DON'T CARE [4:21]
4. SAVOR [5:22]
5. JINGO [5:45]
6. PERSUASION [3:25]
7. SOUL SACRIFICE [13:04]
8. FRIED NECK BONES AND SOME HOME FRIES [6:33]
9. Chip Monck – "Wheat Germ, Holly has your bag" [16:19]
Disc 12
JOHN B. SEBASTIAN
Featuring/JOHN B. SEBASTIAN: vocals, guitar
1. Chip Monck – "If it's out of reason, I trust someone will tell me" [1:23]
2. HOW HAVE YOU BEEN [6:29]
3. RAINBOWS ALL OVER YOUR BLUES [3:43]
4. I HAD A DREAM [3:41]
5. DARLING BE HOME SOON [5:57]
6. YOUNGER GENERATION [4:15]
7. John Morris & Chip Monck – "They're with us, man!" [1:36]
Disc 13
THE KEEF HARTLEY BAND
Featuring/KEEF HARTLEY: drums • MILLER ANDERSON: guitar, vocals • GARY THAIN: bass • JIMMY JEWELL: saxophone • HENRY LOWTHER: trumpet, violin
1. Chip Monck – "Please meet Harold at the stand with the blood pills" [5:59]
2. SPANISH FLY [6:58]
3. SHE'S GONE [7:10]
4. TOO MUCH THINKING [7:19]
5. BELIEVE IN YOU [7:43]
6. Halfbreed Medley:
SINNIN' FOR YOU>LEAVING TRUNK>JUST TO CRY>SINNIN' FOR YOU [17:57]
7. Chip Monck – "Le dernière parte de la stage, immédiatement, s'il vous plait" [15:10]
Disc 14
THE INCREDIBLE STRING BAND
Featuring/MIKE HERON: vocals, guitar, piano, various instruments • ROBIN WILLIAMSON: vocals, guitar, piano, violin • CHRISTINA "LICORICE" McKECHNIE: organ, vocals • ROSE SIMPSON: bass, recorder, vocals, percussion
1. Chip Monck – "Puppet theatre will be going on at the Hog Farm at 6:15" [3:55]
2. INVOCATION [1:42]
3. THE LETTER [5:37]
4. Chip Monck – "Please excuse this interruption" [1:30]
5. GATHER 'ROUND [6:30]
6. Robin Williamson – "It makes me fantastically happy" [0:44]
7. THIS MOMENT [6:13]
8. COME WITH ME [3:40]
9. Robin Williamson – "I just want to acknowledge all the requests" [1:00]
10. WHEN YOU FIND OUT WHO YOU ARE [8:56]
11. Chip Monck – "Could we please have the driver of Sly's truck, please?" [1:14]
12. Hugh Romney – "I don't think there's such a thing as a bum trip" [0:56]
13. Chip Monck – "Let's see if we can get some semblance of order going"" [11:37]
Disc 15
CANNED HEAT
Featuring/ALAN "BLIND OWL" WILSON: guitar, harmonica, vocals • BOB "THE BEAR" HITE: vocals, harmonica • HARVEY "THE SNAKE" MANDEL: guitar • LARRY "THE MOLE" TAYLOR: bass • ADOLPHO "FITO" DE LA PARRA: drums
1. Chip Monck – "There's been a little tremor of paranoia" [4:19]
2. I'M HER MAN [6:17]
3. GOING UP THE COUNTRY [6:09]
4. A CHANGE IS GONNA COME/LEAVING THIS TOWN [8:25]
5. ROLLIN' BLUES [8:39]
6. WOODSTOCK BOOGIE [28:29]
Disc 16
CANNED HEAT (Continued)
1. Bob Hite & Chip Monck – "Sure, man. Go right ahead." [3:01]
2. ON THE ROAD AGAIN [10:57]
3. Chip Monck – "Welcome yourselves to this experiment" [18:53]
Disc 17
MOUNTAIN
Featuring/LESLIE WEST: guitar, vocals • FELIX PAPPALARDI: bass • STEVE KNIGHT: keyboards • NORMAN "N.D." SMART: drums
1. Chip Monck – "The brown acid that is circulating around us is not specifically too good" [9:26]
2. BLOOD OF THE SUN [3:01]
3. STORMY MONDAY [7:18]
4. THEME FOR AN IMAGINARY WESTERN [5:13]
5. LONG RED [5:45]
6. WHO AM I BUT YOU AND THE SUN (FOR YASGUR'S FARM) [3:47]
7. BESIDE THE SEA [3:32]
8. WAITING TO TAKE YOU AWAY [4:50]
9. DREAMS OF MILK AND HONEY [16:11]
10. SOUTHBOUND TRAIN [6:17]
11. Chip Monck – "The green acid is really a great deal more serious than we thought" [2:28]
12. Chip Monck & Joshua White – "Open your eyes wide, 'cause here it comes" [5:57]

Disc 18
1. Ken Babbs, Chip Monck, et. al. – "It's the ninth wave" [9:12]
GRATEFUL DEAD
Featuring/JERRY GARCIA: guitar, vocals • BOB WEIR: guitar • RON "PIGPEN" McKERNAN: keyboards, vocals • TOM CONSTANTEN: keyboards, vocals • PHIL LESH: bass • BILL KREUTZMANN: drums • MICKEY HART: drums
2. ST. STEPHEN [2:05]
3. MAMA TRIED [2:41]
4. Ken Babbs, Country Joe McDonald, Jerry Garcia, Bob Weir, Pigpen, Owsley Stanley, et. al. – "All us people from the Bay Area, we're real LSD freaks!" [11:08]
5. DARK STAR [19:10]
6. HIGH TIME [6:18]
Disc 19
GRATEFUL DEAD (Part 2)
1. TURN ON YOUR LOVELIGHT [39:01]
2. Ken Babbs & Chip Monck – "This is Richie and he's lost his chick" [6:26]
Disc 20
CREEDENCE CLEARWATER REVIVAL
Featuring/JOHN FOGERTY: vocals, guitar, harmonica, piano • TOM FOGERTY: rhythm guitar, vocals • STU COOK: bass • DOUG "COSMO" CLIFFORD: drums
1. John Morris & Chip Monck – "You're carrying Janis's wah-wah pedals" [4:42]
2. BORN ON THE BAYOU [5:22]
3. GREEN RIVER [3:17]
4. NINETY-NINE AND A HALF (Won't Do) [4:46]
5. BOOTLEG [3:38]
6. COMMOTION [2:47]
7. BAD MOON RISING [2:13]
8. PROUD MARY [3:50]
9. I PUT A SPELL ON YOU [4:27]
10. THE NIGHT TIME IS THE RIGHT TIME [3:39]
11. KEEP ON CHOOGLIN' [10:28]
12. SUZIE Q [10:52]
13. Chip Monck – "It's going to be a very long evening" [1:08]
Disc 21
JANIS JOPLIN
Featuring/JANIS JOPLIN: vocals • TERRY CLEMENTS: tenor saxophone • CORNELIUS "SNOOKY" FLOWERS: baritone sax, vocals • LUIS GASCA: trumpet • JOHN TILL: guitar • RICHARD KERMODE: keyboards • BRAD CAMPBELL: bass • MAURY BAKER: drums
1. audience & Chip Monck – "Douglas!" [1:27]
2. RAISE YOUR HAND [5:16]
3. AS GOOD AS YOU'VE BEEN TO THIS WORLD [6:23]
4. TO LOVE SOMEBODY [5:31]
5. SUMMERTIME [5:23]
6. TRY (Just A Little Bit Harder) [5:15]
7. KOZMIC BLUES [4:43]
8. "This is Snooky Flowers" [0:57]
9. I CAN'T TURN YOU LOOSE [6:40]
10. WORK ME, LORD [8:24]
11. PIECE OF MY HEART [4:39]
12. "Music's not for putting yourself through bad changes" [1:31]
13. BALL AND CHAIN [6:29]
14. Chip Monck – "If that's to your liking" [9:12]
Disc 22
SLY & THE FAMILY STONE
Featuring/SLY STONE: keyboards, vocals • FREDDIE STONE: guitar, vocals • JERRY MARTINI: saxophone • CYNTHIA ROBINSON: trumpet • ROSE STONE: keyboards, vocals • LARRY GRAHAM: bass, vocals • GREGG ERRICO: drums
1. Chip Monck – "A little exercise" [1:12]
2. M'LADY [6:55]
3. "We have some equipment that is not working properly" [0:44]
4. SING A SIMPLE SONG [5:15]
5. YOU CAN MAKE IT IF YOU TRY [5:34]
6. Medley: [22:53]
EVERYDAY PEOPLE [3:09]
DANCE TO THE MUSIC [3:11]
MUSIC LOVER [3:56]
I WANT TO TAKE YOU HIGHER [8:25]
7. LOVE CITY [5:46]
8. Chip Monck – "Get it out in all one big burst" [1:54]
9. STAND! [3:35]
10. Chip Monck – "A wallet lost" [2:24]
Disc 23
THE WHO
Featuring/ROGER DALTREY: vocals • PETE TOWNSHEND: guitar, vocals • JOHN ENTWISTLE: bass, vocals • KEITH MOON: drums
1. Abbie Hoffman – "I think we, like, oughtta do something about John Sinclair" [2:11]
2. HEAVEN AND HELL [3:34]
3. I CAN'T EXPLAIN [2:25]
4. IT'S A BOY [0:37]
5. 1921 [2:30]
6. AMAZING JOURNEY [5:41]
7. SPARKS [3:27]
8. EYESIGHT TO THE BLIND [2:00]
9. CHRISTMAS [3:17]
10. ACID QUEEN [3:34]
11. PINBALL WIZARD [2:57]
12. Abbie Hoffman & Pete Townshend – "Fuck off my fucking stage!" [0:31]
13. DO YOU THINK IT'S ALRIGHT [0:49]
14. FIDDLE ABOUT [1:14]
15. THERE'S A DOCTOR I'VE FOUND [0:22]
16. GO TO THE MIRROR BOY [3:25]
17. SMASH THE MIRROR [1:06]
18. I'M FREE [2:25]
19. TOMMY'S HOLIDAY CAMP [1:00]
20. WE'RE NOT GONNA TAKE IT [9:21]
21. SUMMERTIME BLUES [3:36]
22. SHAKIN' ALL OVER [6:17]
23. MY GENERATION [6:43]
24. Chip Monck – "Welcome this new day" [0:54]
Day 3
Disc 24
JEFFERSON AIRPLANE
Featuring/MARTY BALIN: vocals • GRACE SLICK: vocals • PAUL KANTNER: guitar, vocals • JORMA KAUKONEN: guitar, vocals • JACK CASADY: bass • SPENCER DRYDEN: drums • NICKY HOPKINS: piano
1. Chip Monck – "That's not a piece of rope that you're hanging on" [2:30]
2. THE OTHER SIDE OF THIS LIFE [8:29]
3. Grace Slick – "One of those sloppy things that goes on and cannot be repeated" [3:50]
4. SOMEBODY TO LOVE [4:38]
5. 3/5 OF A MILE IN 10 SECONDS [5:44]
6. WON'T YOU TRY/SATURDAY AFTERNOON [5:28]
7. ESKIMO BLUE DAY [6:11]
8. Grace Slick – "We got a whole lot of orange and it was fine" [1:03]
9. PLASTIC FANTASTIC LOVER [4:31]
10. WOODEN SHIPS [22:07]
Disc 25
JEFFERSON AIRPLANE (Continued)
1. UNCLE SAM BLUES [6:43]
2. VOLUNTEERS [4:14]
3. Grace Slick – "It's Pooneil 1" [1:05]
4. THE BALLAD OF YOU & ME & POONEIL [15:57]
5. COME BACK BABY [6:05]
6. WHITE RABBIT [2:27]
7. THE HOUSE AT POONEIL CORNERS [9:17]
8. Hugh Romney & John Morris – "There is always a little bit of heaven in a disaster area" [2:24]
9. John Morris – "The roads are fairly clear now" [1:21]
10. Muskrat – "We got a Times" [1:21]
11. Hugh Romney, John Morris, et. al. – "Bugsy to the pink and white tent" [3:33]
Disc 26
JOE COCKER
Featuring/JOE COCKER: vocals • With THE GREASE BAND (CHRIS STAINTON: keyboards • HENRY McCULLOUGH: guitar, backing vocals • ALAN SPENNER: bass, backing vocals • BRUCE ROWLAND: drums)
1. Max Yasgur – "I think you people have proven something to the world" [2:53]
2. John Morris and The Grease Band – "Now is the time!" [2:19]
3. ROCKHOUSE [The Grease Band] [4:15]
4. WHO KNOWS WHAT TOMORROW MAY BRING [The Grease Band] [4:28]
5. "That farming guy who came out, he seemed a nice little bloke" [0:21]
6. DEAR LANDLORD [8:05]
7. SOMETHING'S COMING ON [4:02]
8. DO I STILL FIGURE IN YOUR LIFE [3:30]
9. "An English variation on somebody's head-bashing tune" [0:35]
10. FEELIN' ALRIGHT [4:54]
11. "A ballad of Grecian quantity" [0:30]
12. JUST LIKE A WOMAN [6:23]
Disc 27
JOE COCKER (Continued)
1. LET'S GO GET STONED [7:04]
2. I DON'T NEED NO DOCTOR [12:01]
3. "Just shows you what you can do with a few shillelaghs" [0:37]
4. I SHALL BE RELEASED [5:50]
5. HITCHCOCK RAILWAY [7:02]
6. SOMETHING TO SAY [9:08]
7. WITH A LITTLE HELP FROM MY FRIENDS [8:07]
8. John Morris, Barry Melton, audience & rainstorm – "Maybe we can stop this rain" [10:03]

Disc 28
COUNTRY JOE & THE FISH
Featuring/COUNTRY JOE McDONALD: vocals, guitar • BARRY MELTON: guitar, vocals • MARK KAPNER: keyboards • DOUG METZNER: bass • GREG DEWEY: drums
1. Chip Monck – "Leave the fences for last when you take firewood" [10:21]
2. ROCK & SOUL MUSIC [2:08]
3. LOVE [3:08]
4. NOT SO SWEET MARTHA LORRAINE [4:28]
5. SING SING SING [3:16]
6. SUMMER DRESSES [5:37]
7. FRIEND, LOVER, WOMAN, WIFE [2:27]
8. SILVER AND GOLD [4:48]
9. MARIA [4:13]
10. THE LOVE MACHINE [5:25]
11. EVER SINCE YOU TOLD ME THAT YOU LOVE ME (I'M A NUT) [2:47]
12. CRYSTAL BLUES [6:03]
13. ROCK & SOUL MUSIC (Reprise) [13:07]
14. THE "FISH" CHEER/I-FEEL-LIKE-I'M-FIXIN'-TO-DIE RAG [3:10]
15. Chip Monck – "We'll start with minimal lighting" [4:18]
Disc 29
TEN YEARS AFTER
Featuring/ALVIN LEE: guitar, vocals • CHICK CHURCHILL: keyboards • LEO LYONS: bass • RIC LEE: drums
1. Chip Monck – "Please do come down" [1:19]
2. SPOONFUL [7:31]
3. GOOD MORNING LITTLE SCHOOLGIRL (1) [2:08]
4. GOOD MORNING LITTLE SCHOOLGIRL (2) [1:23]
5. GOOD MORNING LITTLE SCHOOLGIRL (3) [4:41]
6. HOBBIT [8:08]
7. I CAN'T KEEP FROM CRYING SOMETIMES [18:00]
8. HELP ME [17:56]
9. I'M GOING HOME [12:15]
10. Chip Monck – "There's been an awful lot of broken limbs" [5:22]

Disc 30
THE BAND
Featuring/ROBBIE ROBERTSON: guitar, vocals • RICHARD MANUEL: piano, organ, vocals • GARTH HUDSON: organ, piano • RICK DANKO: bass, vocals • LEVON HELM: drums, vocals
1. Chip Monck – "B.B. King, Freddie King, Herbie Mann" [10:57]
2. CHEST FEVER [5:42]
3. DON'T DO IT [4:24]
4. TEARS OF RAGE [5:37]
5. WE CAN TALK [3:25]
6. LONG BLACK VEIL [4:25]
7. DON'T YA TELL HENRY [3:52]
8. AIN'T NO MORE CANE [5:08]
9. THIS WHEEL'S ON FIRE [3:57]
10. I SHALL BE RELEASED [3:38]
11. THE WEIGHT [6:18]
12. LOVING YOU IS SWEETER THAN EVER [5:14]
13. audience, Chip Monck, et. al. – "Help, I'm being busted!" [3:22]
Disc 31
JOHNNY WINTER
Featuring/JOHNNY WINTER: guitar, vocals • TOMMY SHANNON: bass • JOHN TURNER: drums • Special Guest: EDGAR WINTER: keyboards, vocals (tracks 5-7)
1. Chip Monck – "There's evidently a trickle" [3:09]
2. MAMA, TALK TO YOUR DAUGHTER [5:02]
3. LELAND MISSISSIPPI BLUES [5:13]
4. MEAN TOWN BLUES [11:13]
5. YOU DONE LOST YOUR GOOD THING NOW [17:02]
6. I CAN'T STAND IT – with Edgar Winter [6:26]
7. TOBACCO ROAD – with Edgar Winter [10:17]
8. TELL THE TRUTH – with Edgar Winter [7:48]
9. JOHNNY B. GOODE [5:35]
10. Chip Monck & stage crew – "Amplifier Section, come in please" [6:52]
Disc 32
BLOOD, SWEAT & TEARS
Featuring/DAVID CLAYTON-THOMAS: vocals, guitar • STEVE KATZ: guitar, harmonica, vocals • DICK HALLIGAN: keyboards, trombone, flute • JERRY HYMAN: trombone • FRED LIPSIUS: alto sax, piano • LEW SOLOFF: trumpet, flugelhorn • CHUCK WINFIELD: trumpet, flugelhorn • JIM FIELDER: bass • BOBBY COLOMBY: drums
1. Chip Monck – "It's really annoying to have to constantly make this announcement"" [2:34]
2. MORE AND MORE [2:51]
3. JUST ONE SMILE [4:45]
4. SOMETHIN' COMIN' ON [2:29]
5. I LOVE YOU MORE THAN YOU'LL EVER KNOW [7:29]
6. SPINNING WHEEL [4:56]
7. SOMETIMES IN WINTER [3:30]
8. SMILING PHASES [10:22]
9. GOD BLESS THE CHILD [6:54]
10. AND WHEN I DIE [5:18]
11. YOU'VE MADE ME SO VERY HAPPY [4:24]
12. Audience – "What about the Moody Blues?" [8:08]
Disc 33
CROSBY, STILLS & NASH
Featuring/DAVID CROSBY: guitar, vocals • STEPHEN STILLS: guitar, vocals • GRAHAM NASH: guitar, vocals

1. "Tell 'em who we are, man" [1:02]
2. SUITE: JUDY BLUE EYES [8:38]
3. BLACKBIRD [2:45]
4. HELPLESSLY HOPING [3:05]
5. GUINNEVERE [5:55]
6. MARRAKESH EXPRESS [2:36]
7. 4 + 20 [2:44]
CROSBY, STILLS, NASH & YOUNG
Featuring/Same as above, adding NEIL YOUNG: guitar, piano, vocals • GREG REEVES: bass • DALLAS TAYLOR: drums
8. MR. SOUL [6:31]
9. I'M WONDERIN' [1:51]
10. YOU DON'T HAVE TO CRY [3:31]
11. "Is everybody ready?" [0:46]
12. PRE-ROAD DOWNS [2:51]
13. LONG TIME GONE [6:12]
14. BLUEBIRD REVISITED [4:32]
15. SEA OF MADNESS [2:52]
16. WOODEN SHIPS [6:45]
17. FIND THE COST OF FREEDOM [2:09]
18. "Good luck, fellas" [1:19]
19. 49 BYE-BYES [5:19]
20. Chip Monck – "We'll have to talk about it" [0:50]
Disc 34
THE BUTTERFIELD BLUES BAND
Featuring/PAUL BUTTERFIELD: vocals, harmonica • HOWARD "BUZZY" FEITEN: guitar • ROD HICKS: bass • DAVID SANBORN: alto saxophone • GENE DINWIDDIE: tenor saxophone, vocals • TREVOR LAWRENCE: baritone saxophone • KEITH JOHNSON: trumpet • STEVE MADAIO: trumpet • PHILLIP WILSON: drums
1. Chip Monck – "Doriza of Utica" [2:15]
2. BORN UNDER A BAD SIGN [13:38]
3. NO AMOUNT OF LOVING [6:12]
4. DRIFTIN' AND DRIFTIN' [12:08]
5. MORNING SUNRISE [8:01]
6. ALL IN A DAY [7:50]
7. LOVE MARCH [11:20]
8. EVERYTHING'S GONNA BE ALRIGHT [9:21]
9. Chip Monck – "Good morning" [0:19]
Disc 35
SHA NA NA
Featuring/DONALD "DONNY" YORK: vocals • ROB LEONARD: vocals • ALAN COOPER: vocals • FREDERICK "DENNIS" GREENE: vocals • DAVE GARRETT: vocals • RICHARD "RICHIE" JOFFE: vocals • SCOTT POWELL: vocals • JOE WITKIN: keyboards • HENRY GROSS: guitar • ELLIOT CAHN: rhythm guitar • BRUCE CLARKE III: bass guitar • JOHN "JOCKO" MARCELLINO: drums
1. "Test, Test" [1:36]
2. GET A JOB [2:27]
3. COME GO WITH ME [2:32]
4. SILHOUETTES [2:58]
5. TEEN ANGEL [3:31]
6. (MARIE'S THE NAME) HIS LATEST FLAME [2:08]
7. WIPE OUT [2:13]
8. BOOK OF LOVE [2:01]
9. LITTLE DARLIN' [incomplete] [0:44]
10. AT THE HOP [3:05]
11. DUKE OF EARL [2:00]
12. Get A Job (Reprise) [0:27]
13. Chip Monck – "Thank you for making all this possible" [8:12]
Disc 36
JIMI HENDRIX
Featuring (as GYPSY SUN AND RAINBOWS)/JIMI HENDRIX: guitar, vocals • LARRY LEE: rhythm guitar • BILLY COX: bass, backing vocals • MITCH MITCHELL: drums • JUMA SULTAN: percussion • GERARDO "JERRY" VELEZ: congas
1. Introduction [2:21]
2. MESSAGE TO LOVE [7:21]
3. HEAR MY TRAIN A COMIN' [9:49]
4. SPANISH CASTLE MAGIC [7:06]
5. RED HOUSE [5:24]
6. LOVER MAN [5:12]
7. FOXEY LADY [5:07]
8. JAM BACK AT THE HOUSE [7:45]
Disc 37
JIMI HENDRIX (Continued)
1. IZABELLA [6:42]
2. FIRE [3:42]
3. VOODOO CHILD (SLIGHT RETURN) [13:40]
4. THE STAR SPANGLED BANNER [3:43]
5. PURPLE HAZE [4:24]
6. WOODSTOCK IMPROVISATION [4:00]
7. VILLANOVA JUNCTION [4:28]
8. HEY JOE [5:53]
Disc 38 – A Farewell and Four Appendices
1. Chip Monck – "Good wishes, good day, and a good life" [4:33]
2. "This is Groesbeek" [0:16]
3. "Hungry wet hordes" [4:48]
4. "Sun dance" [0:10]
5. "Cancel out whatever I said about the morning" [0:26]
6. "Lotsa kooks around here" [0:39]
7. "National Outdoor Leadership types" [1:17]
8. "Why aren't you dishonest like everybody else?" [1:17]
9. "I just saw the titles on this thing" [0:16]
10. "We've had hassles" [0:30]
11. "This is up at the hospital tent" [2:07]
12. "It's Monday afternoon" [0:49]
13. "It's my Geiger counter" [1:25]
14. "Uh… boys by the American flag" [1:22]
15. "Magic Terry knows what he's talking about" [5:57]
16. "150 logs" [4:15]
17. "There's a little tin box full of hash around somewhere" [0:43]
18. "Here's a guy slightly freaked out" [1:14]
19. "Walking up the hill" [0:35]
20. Appendix 2: The Rain Chant [original field recording] [1:12]
21. "Please go to the information booth, man" [0:15]
22. "Around that crane in a three foot radius" [0:35]
23. "On Sunday, man, the Times gave a very favorable editorial" [0:49]
24. "It's gonna take me a few weeks to fully comprehend it" [1:50]
25. "We are making announcements" [1:30]
26. "Other people's pills" [0:16]
27. Chip Monck -"Please bear with us" [1:36]
28. "If anybody can understand what I'm saying, stand up and move" [1:17]
29. "A matter of life and death—dig it!" [0:25]
30. "Up against the wall, boys" [2:06]
31. "Rap Central, near the first aid trailer" [4:15]
32. "For those of you who haven't heard of the Bindi Bazaar" [1:06]
33. "Three; Richie's voice" [1:00]
34. "Hello!" [0:16]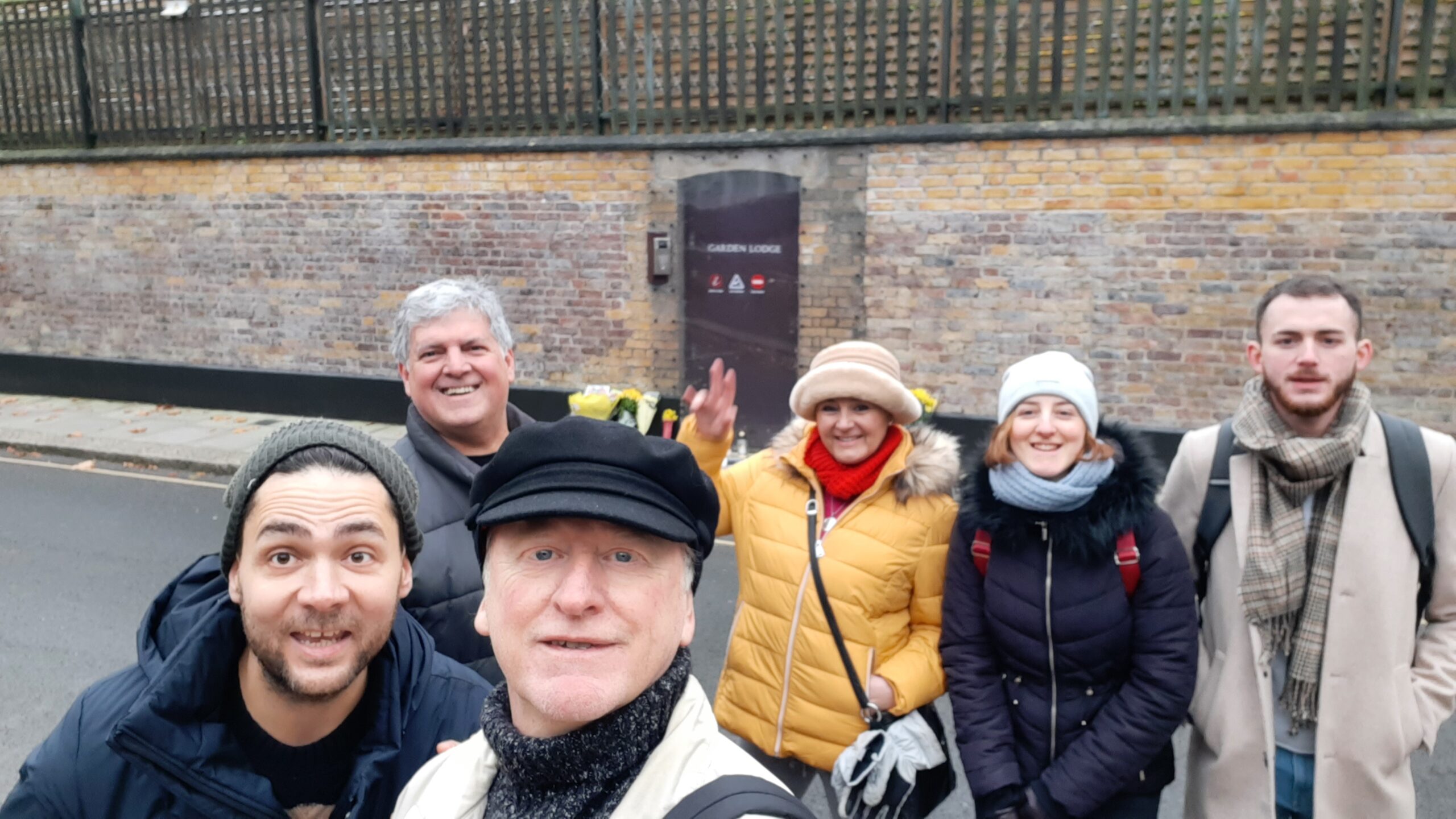 Hace un año transmitíamos en vivo junto a Mariskal Rock de España el tour especial dedicado a @freddiemercury y Queen al cumplirse 30 años de la desaparición física del mayor frontman del Rock, una de sus voces más impactantes además de compositor excelso.
Un tipo con una personalidad especial, una leyenda de la música.
Hoy, a los 31 años de su partida no podemos dejar de pensar en el gran Freddie Mercury.
●Recuerden que tenemos tres versiones de Tours en Londres con la historia de Freddie y Queen, con full reestreno a partir de la segunda semana de diciembre●
Reservalos en info@rockishere.com
Whatsapp +44(0)7735353709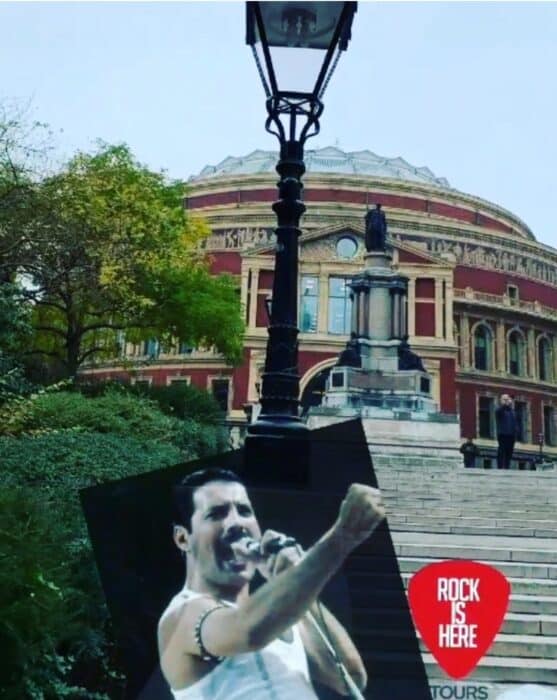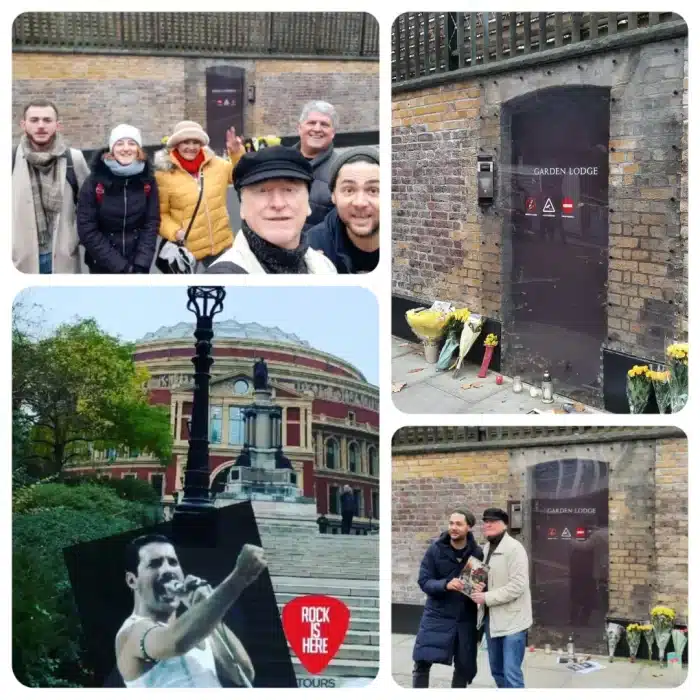 LIVE AID Y EL DÍA MUNDIAL DEL ROCK

Les presentamos algunos videos que realizamos el año pasado para la TV argentina y que no se utilizaron, recordando Live Aid y el Día Mundial del Rock. El programa Impacters pasó algunos de los clips filmados pero acá tienen algunas escenas que hasta hoy eran inéditas.
LIVE AID SE ORGANIZÓ EL 13 DE JULIO DE 1985: la idea de su organizador Bob Geldof era ayudar a combatir el hambre en África, cosa de la que debían ocuparse otros en realidad. Pero sabemos que si dependemos de los políticos…
La premisa era presentar un show para no sólo recaudar dinero -que era importante, y no sorpresivamente dado el estado actual del mundo, aún hoy lo es-, pero para generar conciencia. Y como tantas veces, los músicos y la gente estuvieron más a la altura que la Política. Ese dia pasaron gran parte de las mayores figuras de la historia del Rock and Pop, de entonces, de antes y de siempre.
Algunos dieron shows geniales, otros metieron la pata. Pero el espíritu, y en general la música, sobreviven al tiempo. Y por una buena causa. Una causa que hizo que a partir de aquel 13 de julio, ese día se considere el DÍA MUNDIAL DEL ROCK.
Gracias a Florencia y Alejandra por las imágenes y a Pablo y Falling With Joy por la música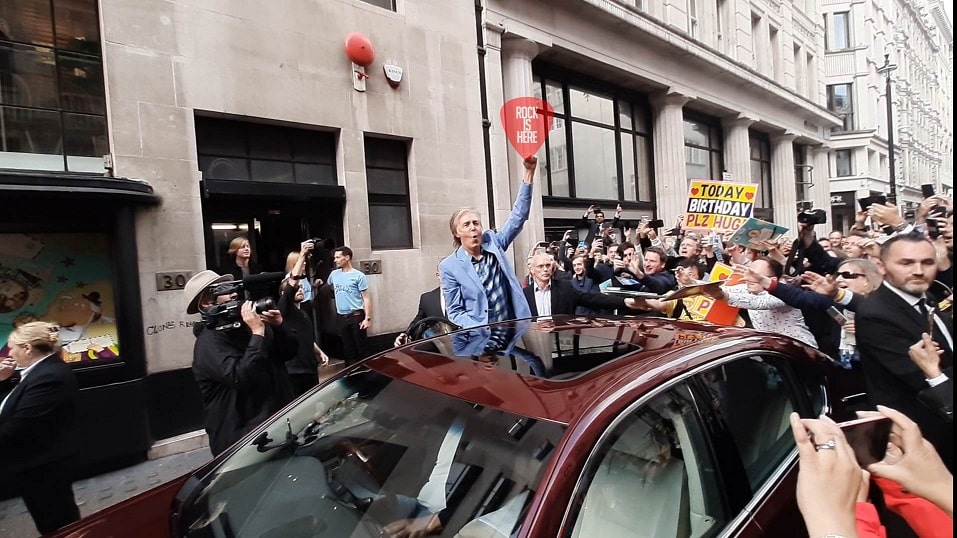 Fue amor a primera escuchada. Aunque antes de hablar del romance o del porqué principal de la nota, quiero contar la historia de cómo comenzó mi relación de "fan" con Paul McCartney y The Beatles.
Empezó de una manera lógica pero impensada, aunque ésto parezca una contradicción: quien me metió en el Mundo Beatle fue mi viejo, quien trajo a casa un disco extraño con dibujitos en la tapa. Lógico, suelen ser tus viejos o un amigo quienes te involucran con la música cuando sos muy chico.
De hecho, ese arte de tapa pertenecía a una película de dibujos animados cuya banda de sonido representa quizás el long-play menos contundente de toda la carrera de John, Paul, George y Ringo: la banda de sonido de la peli Yellow Submarine. Parte canciones, parte la orquesta de George Martin sonorizando un viaje colorido, bizarro y vanguardista por distintos océanos de ingenio. Medio disco beatle. Así y todo, fue amor completo, sin mitades. De una. Con urgencia. Descubriendo mundos.
Y esta pequeña historia de amor tiene la parte impensada de origen, porque mi papucho ODIABA el Rock. Asi decía él.
El final del cuento ya se lo imaginan: a mi viejo le salió el tiro por la culata cuando se dió cuenta que los Beatles… me empezaron a gustar. Incluso, y las pruebas están a la vista, me cambiaron la vida.
¿Rebelde yo?
No fue una lucha sencilla. No, no. Mi viejo era intenso en una forma no siempre positiva y tenía una forma particular de decir algunas cosas. Tenía menos filtro que una pipa. Y que el nene se desviara hacia el Rock -"al final, caíste con los Beatles, como todos" decía… (qué frasesita ¿no?)… para él era terrible. Ustedes no saben las barbaridades que don José decía de esos cuatro "drogadictos" y de los rockeros en general. Su frase de cabecera: "música de probeta". ¡Tremenda!
"Ok, pá, ¡vos empezaste trayendo ese disco!" pensaba yo, empezando a soñar con mi colección.
Así que valga un poco de contexto: mi viejo me trajo Yellow Submarine y otras gemas pedidas prestadas por mi primo Daniel (como el Wind And Wuthering de Genesis o el Moving Waves de Focus) para llevar a lo que en Argentina se conocía como un "asalto", un baile que por lo general se organizaba en la casa de una chica, los chicos llevábamos alguna bebida y ninguna gana de bailar… se bailaba porque había que "conseguir chicas" .
José pretendía que BAILÁRAMOS CON ESOS DISCOS. Fanático de Raffaella Carrá y de la canción "El Teléfono Llora" (ese oído tenía), mi viejo osaba defenestrar con sus palabras a J, P, G & R y el resto de los ruidosos fascinerosos. Charly García siempre dijo que desconfía de la gente que dice que no le gustan los Beatles y cuando Charly está lucido y dice cosas, es imbatible. Y ésto que hacía mi padre me hacía desconfiar y preguntar si no me estaría haciendo una joda. ¿Bailar Focus, Yellow Submarine, Wind and Wuthering? Ya me costaba si ponían a los Bee Gees y Travolta, imaginen con los discos que me trajo papi.
Pero (casi) todos los improperios que le destinó a la banda que pintó al mundo de todos los colores se terminaron cuando lo llevé a ver a Paul McCartney en vivo el 11 de diciembre de 1993. Yo que siempre le desconfié tanto encono con el Rock, con ese show terminó de confirmarme que la suya era una postura que ya no podia sostener. Que no era solo cuestión de gustos y que tenía claras raíces con su formación .
En fin, gracias, viejo, por insistir tanto en contra de mis gustos. Y sobre todo por emocionarte con Paul esa noche que nunca olvidaré. Y, obviamente, gracias vieja, por escuchar tanta música conmigo mientras mateábamos. Esa noche también fue una forma de agradecerte tanto, todo.
Pero quedémonos con Sir Paul, culpable fundamental en todo ésto. El que terminó ablandando a don José. Porque este 18 de junio, el beatle de la cara de nene, cumple 80. Y es todavía un pibe que sigue jugando y dándonos alegrías.
Considerado casi unánimemente como el mayor compositor musical en vida y uno de los personajes más influyentes de la historia, el de las melodías únicas, ingeniosas, que le salen tan fácil que incluso en algún punto de su carrera hubo genios de escritorio que se arriesgaron a criticarlo por "cómodo". Insólito. Como si todo el tiempo hubiese que ser perfecto. ¿Tuvo momentos más flojos que otros? Por supuesto. Pero tras esos criticones, hubo quienes dentro del público querían escucharlos o leerlos y se enganchaban en una crítica generalmente sin fundamento. O exagerada.
El tiempo -y el incansable Paul- pusieron las cosas en su lugar y hoy se revisita parte de esos trabajos criticados entonces (sus álbumes Ram, McCartney II son los primeros que salen como ejemplos) y se los considera de suma influencia, sobre todo el segundo, para varias generaciones que fueron descubriendo esas canciones incluso décadas después.
No voy a guardarme ni una letra por evitar decir que es mi músico favorito. Lo es y por mucha distancia con el resto. Pero voy a explicar porqué lo es en mi caso, ya que Macca es el favorito de millones, no solamente el mío. E incluso de gran parte de la sociedad rockera, genios de verdad incluídos.
Voy a intentar hacer algo que no sé si está bien, y es tratar de intelectualizar una pasión. Es la nota que nunca escribí y siempre quise, aunque sólo fuera para mí mismo. Pero si llegaron hasta acá, los invito a seguir.
Por supuesto que primero vienen sus canciones: ¿qué otro compositor es capaz de decir que escribió un catálogo tan extenso de clásicos que suenan todos los días en todos los rincones del mundo, pero que además las interpreta como uno de los más versátiles cantantes del planeta? Sería ridículo empezar a nombrar esas canciones eternas y disímiles entre sí porque son centenares. ¿Quieren baladas? No empecemos. ¿Heavy metal, cuasi thrash a la Helter Skelter?¿Canciones para chicos? Yellow Submarine sigue siendo la preferida en el Reino Unido. ¿Música clásica? Hecho. ¿Experimentaciones, electrónica, ambient? Hecho. ¿Hacer un disco a lo crooner, en el edificio donde cantaba Sinatra? Ya está, como está ese pop irresistible, bailable, alegre, jodón y metido en envases de la más pura perfección. Sus lineas de bajo son tan melódicas que parecen canciones dentro de otras canciones.
Nadie en su sano juicio puede esperar que alguien -digamos, un ser humano- no se equivoque en 60 años de carrera, claro. Que es lo que cumple Paul este 2022 en octubre, si nos remitimos exclusivamente a su discografía principal, Love Me Do mediante, primer single de los Fab 4.
Multiinstrumentista, apasionado, incansable. Cumple 80 y está de gira, va a volver a presentarse ante generaciones de hasta siete décadas menor a la suya a reventarles la cabeza y el corazón durante el Glastonbury de la semana que viene. Como ya hiciera en el 2004, cuando su concierto allí se lo recuerda como uno de los más impactantes de la historia del mítico festival.
Pero más allá de todo ésto, y de poder decir que si no es que está escribiendo un ballet -ok, ya lo hizo- o un libro para niños -también, varios- o incursionar en lo que se nos ocurra, Paul SIEMPRE hizo algo que incluso sus tres amigos-hermanos-compañeros no podrían decir: JAMÁS PERO JAMÁS RENEGÓ DE SER UN BEATLE. SIEMPRE LLEVÓ ESA BANDERA CON ALEGRIA, ORGULLO, AMOR Y RESPETO, incluso en los 80's cuando muchos se quisieron hacer los vivos y trataron de negar a todos los grupos "dinosaurios", con los pibes de Liverpool a la cabeza.
¿Y saben otra cosa? Irradia eso de ser un tipo normal, como sea que se pueda interpretar que sos normal si sos Paul McCartney. Y podría dar detalles personales de vivencias de normalidad hasta de mis propios hijos -fanas ellos- al cruzarse con él en su barrio londinense (St. John's Wood). De hecho, creo que eso le llegó a jugar en contra alguna vez, porque ¿vieron que muchas veces se idolatra más a los famosos cuando son freaks, o maleducados o loquitos, simplemente porque, bueno, se hacen esa imagen de mito que no les sale en forma natural?
Él, que tiene más records que nadie (hasta el de ser el mayor vendedor de discos de la historia) siempre hizo la que creyó que había que hacer, con errores de imagen y todo. Pero poniendo su arte primero. No se mareó nunca.
Entonces ¿porqué McCartney? Porque cuando se la tuvo que jugar con un mensaje más fuerte que lo que pudiera decir con una tonta cancion de amor, lo hizo, y con coherencia. Porque a mí me puede gustar mucho el asado y la milanesa, pero la lucha que encara Macca por los animales y el planeta en general es digna de ser bancada.
Por eso McCartney. Porque nunca se puso por delante o por encima de su hermano John, nunca quiso jugar ese jueguito de compararse con un hermano como muchos periodistas de pacotilla quisieron hacer. Porque cuando los aplausos hacia el tipo experimental se los llevaba Lennon, Paul no salía a decir "miren que yo vivo en el centro de Londres en lugar de meterme en una mansión en la campiña porque salgo a ver a músicos de "vanguardia" (como si él no lo fuera, nunca) como Philip Glass o sumergirme en Stockhausen, o porque voy a ver qué son esos happenings en la noche londinense y me junto con Allen Ginsberg y salgo a bancar la revista IT, o porque me la paso experimentando con audios y videos que después -mucho después- algunos usarán para colgarse alguna medalla. O meterme a pleno en el underground de la cultura de Londres para estar siempre al tanto de la movida". Recién salió de Londres para refugiarse en una granja con Linda para escaparle al terremoto por la separación de The Beatles.
Por eso, McCartney. Porque sigue activo para que la mayor cantidad de gente posible pueda decir dentro de unos cuantos años "yo vi a McCartney". Como haría alguien si hubiera visto a Mozart dirigir una de sus sinfonías, o a Chopin ejecutar una de sus polonesas.
¿Tienen idea de lo que se pierden si no pueden llegar a ver un show de Paul McCartney, las sensaciones que transmite? ¿El (intentar) aguantar las lágrimas de emoción y de alegría por "el qué dirán" y darse cuenta que todos alrededor están en la misma?
¿Quieren ver pasión al servicio de la música, aún corriendo el riesgo de que tus socios de empresa (John, George, Ringo) se sientan mandoneados, en lugar de decir "alguien se está haciendo cargo de la Compañía"? Vean Get Back, el documental de Peter Jackson.
Quise intelectualizar una pasión y se ve que no puedo. Será la fecha. Será que el tiempo pasa para todos. Será que verlo como era a los 20 y verlo así como es a los 80 genera aún más emoción. Admiración. Respeto. Será porque fue el que más me acompañó en los mates con mi vieja y el que me ayudó a tender un puente con mi viejo. Decirle gracias por tanto es un eufemismo.
Será.
Feliz cumple, pibe.