BEATLES + STONES JUNTOS EN UN SÚPER TOUR EN LONDRES
---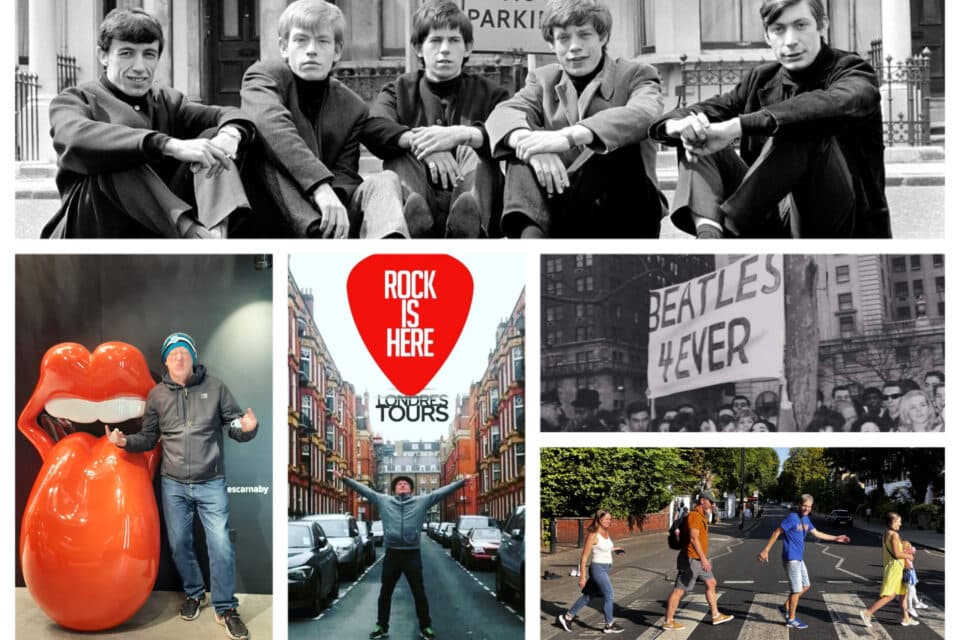 El mito de la enemistad entre The Beatles y The Rolling Stones ya ha sido desmentido en más de una oportunidad más allá de que algunos desinformados o especuladores quieran seguir lucrando con esa historia. Al contrario, entre estas dos bandas siempre hubo una amistad desde el mismo principio, incluso con Lennon & McCartney suministrando a Jagger & Richards (& Cía) su primer éxito a través de 'I Wanna Be Your Man'.
Es por eso que a partir de mañana en un tour privado a medida, debuta este recorrido de más de tres horas y media en un soberbio mix de sitios a visitar que los Fab 4 y los Stones hicieron eternos a la largo de su carrera. Lugares donde compusieron, crearon, grabaron, vivieron, se sacaron fotos famosas y más.
Más de 30 lugares con las increibles anécdotas los dos grupos de Rock ¿más famosos de la historia?
Bookeá ya tu tour Beatles + Stones en info@rockishere.com
Porque como canta Liam Gallagher en el tema de su banda Beady Eye:
Well it beats me mama, I just want to rock and roll
I'm gonna stand the test of time
Like Beatles and Stones
---
You may also like